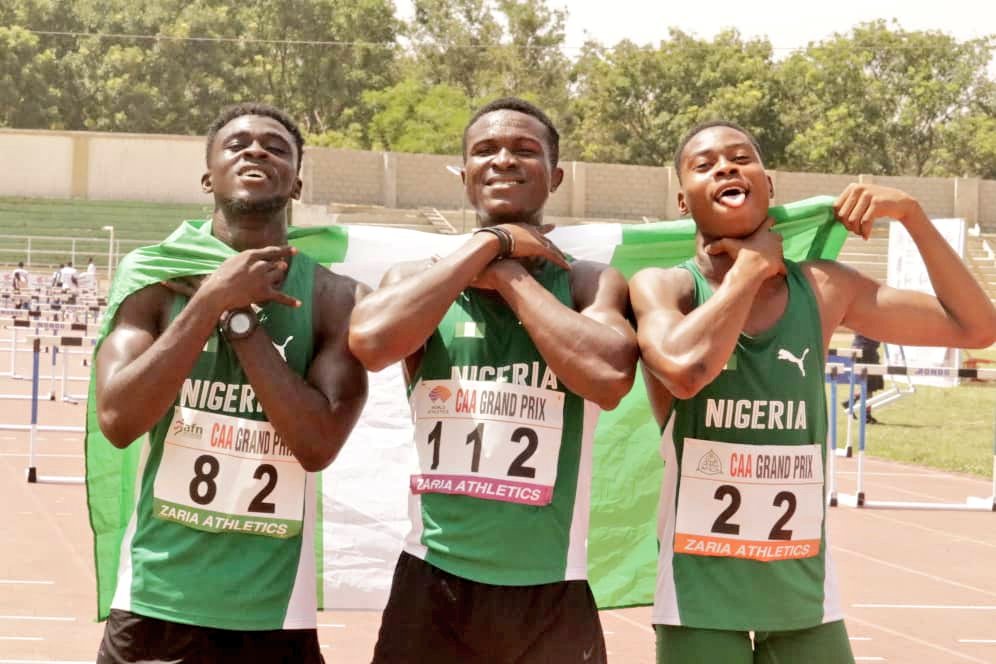 Nigeria emerged as overall winners in the 2021 regional Confederation of African Athletics (CAA) competition held at the Ahmadu Bello University, Zaria.
Nigerian athletics stopped 55 medals to finish top while  Burkina Faso and Senegal came second and third winning 15 and 11 golds respectively in a fiercely contested field and track events that saw nine West African countries competing in Senior and Junior categories in athletics.
The CAA Championship was expected to feature 15 countries but due to the COVID-19 and requirement from international travellers, only nine countries made it to the competition.
Countries that featured in the CAA competition tagged Zaria 2021 are; Benin Republic, Burkina Faso, Ghana Guinea Bissau, Liberia, Niger, Nigeria, Senegal and Sierra–Leone.
Guinea Bissau was the only participating nation without a single medal while Liberia who placed  8th on the table managed to secure 4 bronze in all categories.
Niger beat Sierra Leone which got 3 medals to occupy 6th position with one gold, three silvers and 8 bronze.
Ghana occupied 4th spot with 4 golds as Benin Republic came fifth with three golds, two silvers and 4 bronze.
Nigeria, the overall winner of the championship secured 19 golds, 22 silvers and 14 bronze, as Burkina Faso solidify their second place with 15 golds, six silvers and seven bronze medals, while their North West neighbor, Senegal sits on third position with eleven gold, 17 silver and 12 bronze medal