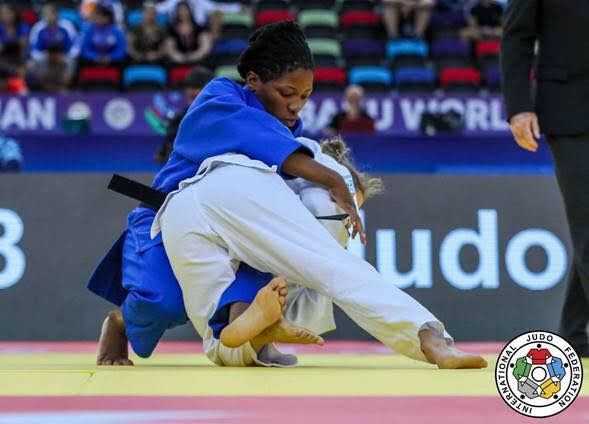 Judoka athlete Harriet Boniface has become Malawi's first-ever athlete to qualify for the Olympic Games.
She has made it to the 2020 Tokyo Olympic Games to be held in Japan.
Judo Association of Malawi General Secretary, Osbourne Kanjoka Banda confirmed to Zodiak Broadcasting Station TV that Boniface has made it.
"Qualification system this year has been difficult. It's a greatest achievement. Its not easy as we might have thought," Banda said.
The athlete has qualified despite missing out on most of the Olympic qualifiers held this year.
Boniface qualified using the third option of tripartite allocation after having missed on the other qualification routes of direct qualification and continental quota.
The Malawian athlete said she nearly had lost hope of representing her country in Tokyo.
"I am very excited and I can't control my joy because at first, I lost hope when I saw that my name was not on the qualification list of direct qualification and on the continental quota. I am really excited that I am going to Tokyo," Boniface said.
Earlier, International Judo Federation hinted via its website that Boniface was on course to securing qualification to the Olympics.
The Federation gave the hint after Boniface accumulated 222 points from world events and 131 points from Africa events.
Qualification for Olympics is based on the athletes' continental quota and by having 131 points from African events, it meant that she qualified for the Games.
Earlier this year, Boniface and her compatriot Chikondi Kathewera missed the World Judo Championship—an Olympic qualifier—held in Budapest, Hungary, due to Visa complications.