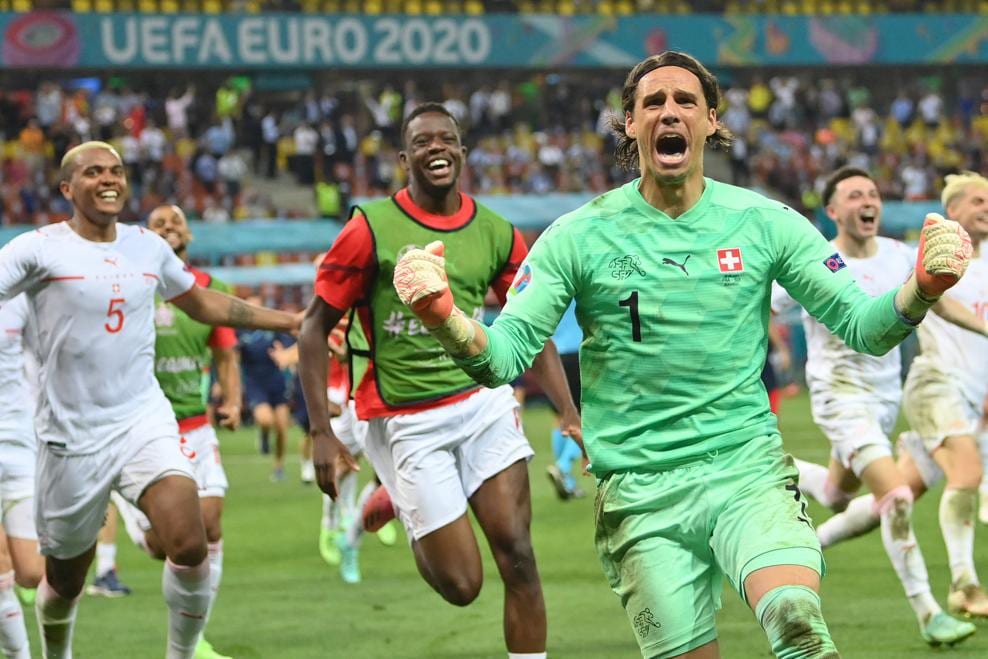 Switzerland goalkeeper Yann Sommer has revealed that it was difficult situation for them after failing to double their lead from the spot.
Sommer Switzerland's hero after he saved Kylian Mbappe'd penalty to hand the Nati a 5-4 win which saw them cruised to the quarter finals of the Euro 2020.
A breathtaking game at the Arena in Bucharest saw Switzerland take the lead through Haris Severovic.
They had the chance to double the lead but Hugo Lloris denied Ricardo Rodriguez from the spot in the 55th minute.
From that moment, France turned the ride on it's tail as Benzema scored a brace before Paul Pogba extended the lead to make it 3-1.
However, Switzerland fought back and equalized on the brink of 90 minutes as the game went to penalty after extra time.
Speaking with Euro2020.com, Sommer said he was proud on how the team rakied back after missing the penalty.
"It was a really difficult situation for us after the penalty miss. 
"I'm really proud of the team, how they came back. We always believed. 
"Even before the game we said no matter what happens in the game, it doesn't matter if we're down, or if things are going well; we play until the end, we never give up."
 "It's always 'anything is possible," he continued. 
"We believe. We said before the game that we are a small country, but we have a lot of quality and a lot of experience and we showed it tonight."
 "What a match! What an evening of football. It was our chance to finally go through the round of 16 because we never made it before.
"It's incredible, we played with heart and with character. It's amazing."
Switzerland have now reached the quarter final of a major tournament for the first time in 67 years.