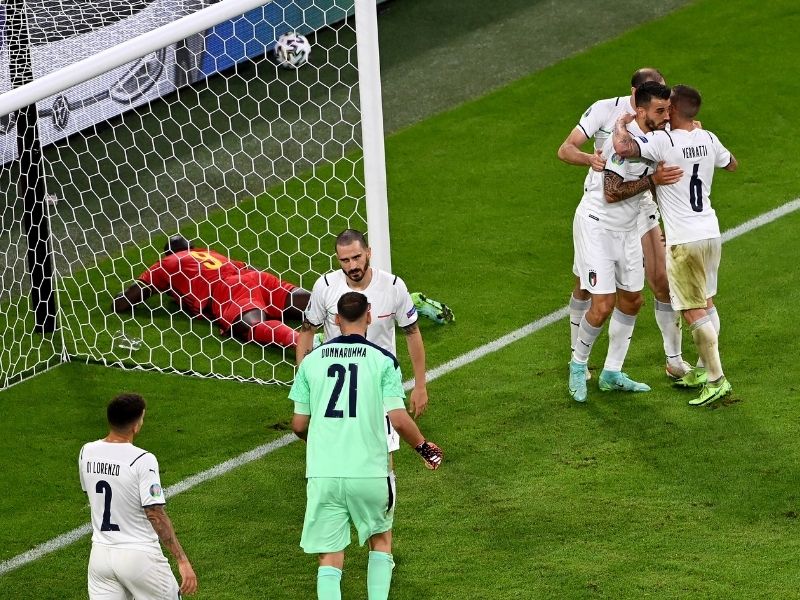 Italy have won their tie against Belgium as they beat them to 2-1 tonight at the Allianz Arena in Munich, to book their place into the Euro 2020 semifinals.
The Belgian side have been fare below their standards tonight and have unsurprisingly conceded the first goal with a too flexible defence which failed to defend on Nicolo Barella as the latter fired home.
Naples' playmaker Lorenzo Insigne made it 2-0 in the 44th minute as he scored outside of the spot.
Read more : EURO 2020 – Confirmed lineups for Belgium vs Italy
Belgium have reduced the scoreline in the additional time of the first half as Jeremy Doku won a penalty which Romelu Lukaku transformed.
And that was all, as nothing happened in the second half apart from some insane saves from next PSG goalkeeper Gianluigi Donnarumma.
Italy will now take on Spain on July 6 in semifinal.