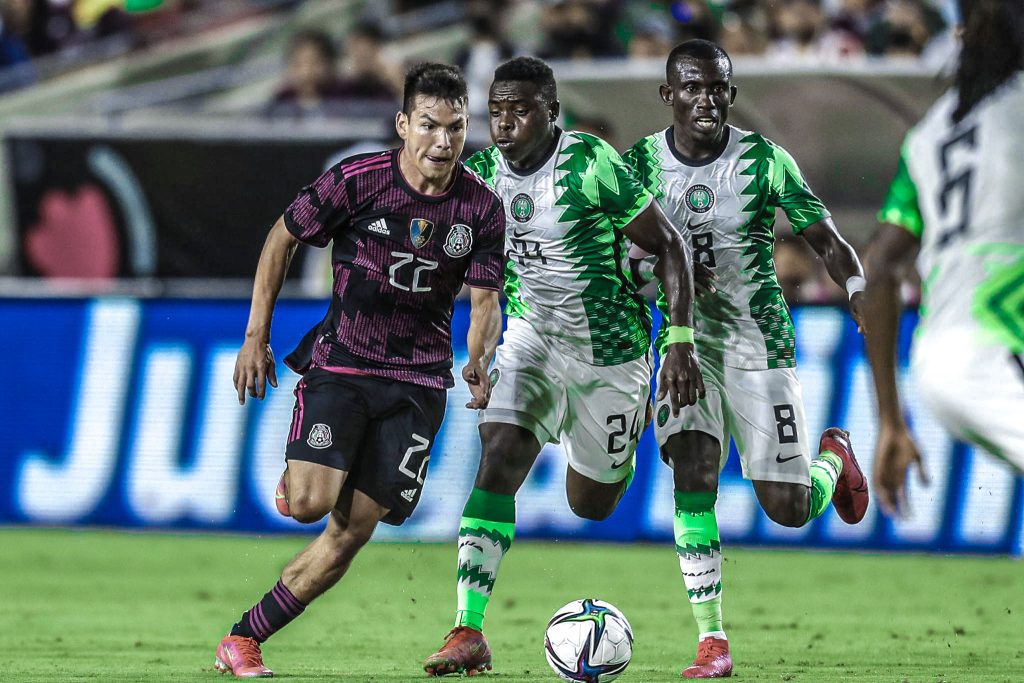 Nigeria home-based Super Eagles were no match to Mexico as they suffered a 4-0 loss in the friendly game at the Los Angeles Memorial Coliseum on Sunday morning.
The Nigeria Football Federation gave the home-based Super Eagles selected from various Nigeria Professional Football League(NPFL) the opportunity to showcase themselves.
Only CF Montreal player, Ibrahim Sunusi was the only foreign-based player that was listed in the starting eleven.
However, when the game started, the experience and quality gap between both sides was so obvious as the Mexican side dominated possession while the home-based Super Eagles could not find their feet on the pitch.
The defense was looking so lackluster whenever Mexico is on the offensive and going forward became a herculean task for the home-based Super Eagles.
Mexico wasted no time as they took the lead through Hector Herrera who headed home the opening goal with just two minutes of play.
The Tri doubled their lead immediately two minutes later from Gerardo Martino's long-range shot after he was set up by Hirving Lozano.
Despite the pressure to score more goals before the break, Nigeria was able to prevent another goal from entering as the first half ended 2-0.
The Super Eagles were caught off guard again in the 51 minutes allowing Herrera to score his brace for the day.
Jonathan dos Santos scored the fourth goal in the 77th minute and wrapped up what was already a one-sided game.
With the victory, Mexico continued its dominance over Nigeria and yet another setback for the Super Eagles who also failed to win their last friendly game against Cameroon.