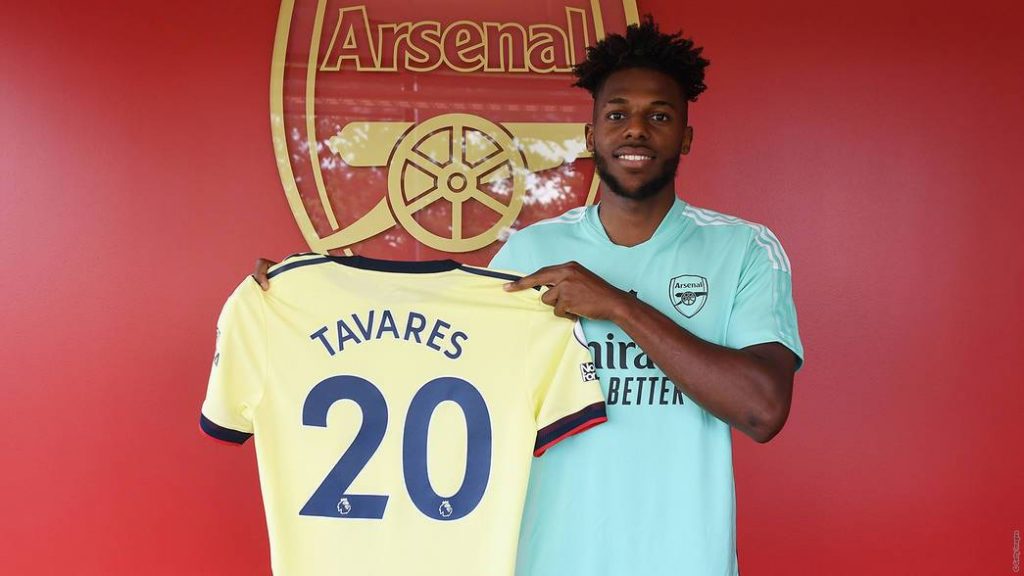 Arsenal have moved in to strengthen their suspect defence by signing Portuguese defender Nunon Tavares ahead of the 2021/22 Premier League season.
The Gunners have unveiled the 21-year-old defender today but felt short of disclosing the duration of his contract.
Tavares, who is a left-sided defender, emerged from the ranks of Benfica youth team system.
He made 25 appearances for Benfica main team after his promotion from the youth ranks.
Arsenal Technical Director Edu has since rated Tavares highly, saying he will provide strong competition to the defence.
"Nuno is a talented young player who was wanted by a number of clubs across Europe. He will provide strong back-up in the left-back position. We look forward to him growing and developing with us and becoming an important member of the first-team squad," Edu told Arsenal website.
Arsenal Manager Mikel Arteta said he hopes the Portuguese player will add value to the Gunners squad.
"He is a young player with great promise who has developed very well with Benfica in recent seasons and has also shown his quality by being part of Portugal Under-21s. Nuno's arrival will give the squad extra strength and options in defence, particularly with this energy on the left side of the pitch. We look forward to Nuno's arrival soon, his integration into the Arsenal family and playing in front of our fantastic supporters," he told Arsenal website.