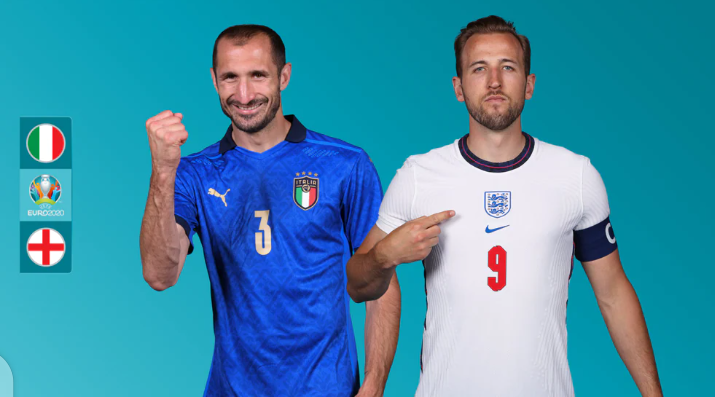 England and Italy will be hoping to make history when both teams clash at the iconic Wembley Stadium for the final of the 2020 Euro Cup.
According to statistics from euro2020.com, after two epic semi-finals, London now hosts a decider which, for the first time in EURO history, will feature England.
Since their 1966 FIFA World Cup triumph at the previous Wembley Stadium, England have lost in the semi-finals of five major tournaments: EURO '68 and '96, the 1990 and 2018 World Cups, and the 2019 UEFA Nations League.
However, they have hurdled Germany, Ukraine and, in extra time on Wednesday night, Denmark to earn their chance to end – to paraphrase a popular song – 55 years of hurt.
Italy's sole EURO title came as hosts back in 1968.
They also lost the finals of 2000 and 2012, although since first becoming continental champions they have won two of their four World Cups.
The Azzurri beat Spain on penalties on Tuesday and if that, technically, halted their 13-game winning streak (and record of 15 EURO victories in a row, qualifying included), they still remain unbeaten in 33.
This is how both teams will file out for the final.
Gareth Southgate makes one change bringing Kieran Trippier to replace Bukayo Saka.
Roberto Mancini made no change to from the side that beat Spain in the semi-final
ENGLAND Starting XI
Pickford, Walker, Shaw, Rice, Stones, Maguire, Kane, Sterling, Trippiers, Phillips, Mount.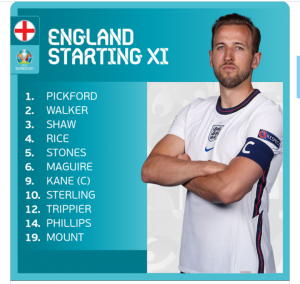 ITALY Starting XI
Donnarumma, Di Lorenzo, Chiellini, Verratti, Jorginho, Insigne, Emerson, Chiesa, Immobile, Barrela, Bonnuci.