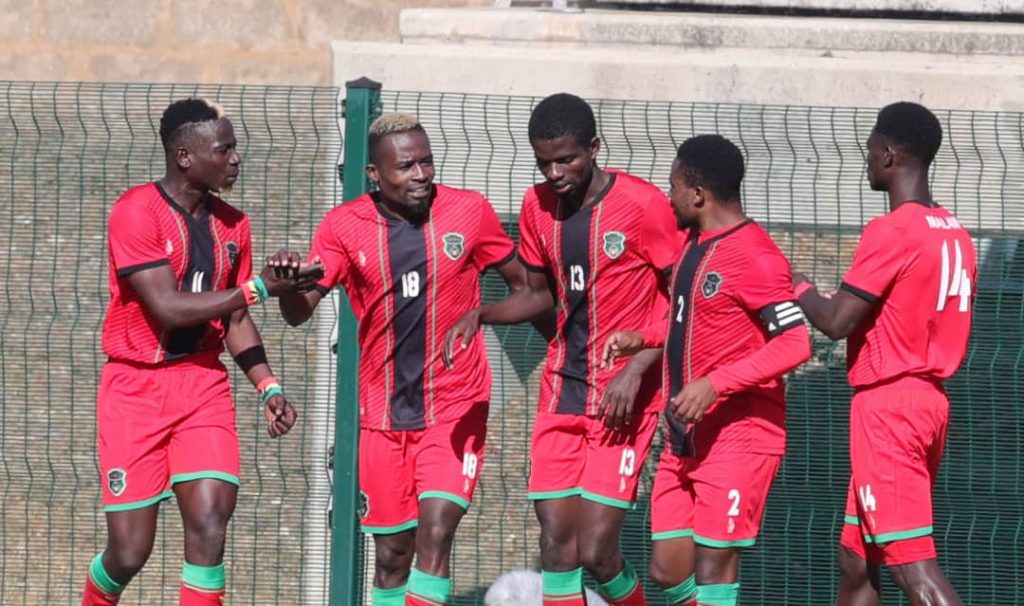 It is all square at half-time of two Group B matches of the ongoing Cosafa Cup in South Africa.
Senegal and Malawi are locked at 1-1 whereas it is goalless between Mozambique and Namibia at Isaac Wolfson Stadium.
Abu Bakary Diop scored first for the guest participants Senegal in the 11th minute.
However, livewire striker Khuda Muyaba replied for the Flames in the 35th minute.
With two points from three games, third-placed Malawi are practically out of the running for a place in the semi-finals whereas Senegal can sail through with any win.
This is the case as Namibia lead the group with seven points followed by Senegal (six points), Mozambique (four points) and bottom-placed Zimbabwe (two points).
The Warriors and the Flames of Malawi are out of the race for a semi-final slot.
Therefore, the group's two semi-final places are still up for grabs among Namibia, Senegal and Mozambique.
If Senegal beat Malawi and Mozambique prevail over Namibia, the Teranga Lions and the Mambas will proceed to the last-four stage.
A draw between Senegal and Malawi, Mozambique and Namibia will see the the Teranga Lions and Brave Warriors through.
Line-ups:
Senegal : P.Ndiaye, E.Kane, M.Ndiaye, A. Diene, D. Mendy,. A.Ba, A. Diop, A Seydi,, F. Fall, A. Gomis, S. Guey
Malawi : Richard Chimbamba, Stainley Sanudi, Denis Chembezi, Tawonga Chimodzi, Nickson Mwase, Mike Mkwate, Micium Mhone, Zicco Mkanda, Maxwell Gasteni, Vitumbiko kumwenda, Erick kaonga
WEDNESDAY'S FIXTURES
Group B
Senegal vs Malawi (KO 12h00; 10h00 GMT)
Mozambique vs Namibia (KO 12h00; 10h00 GMT)