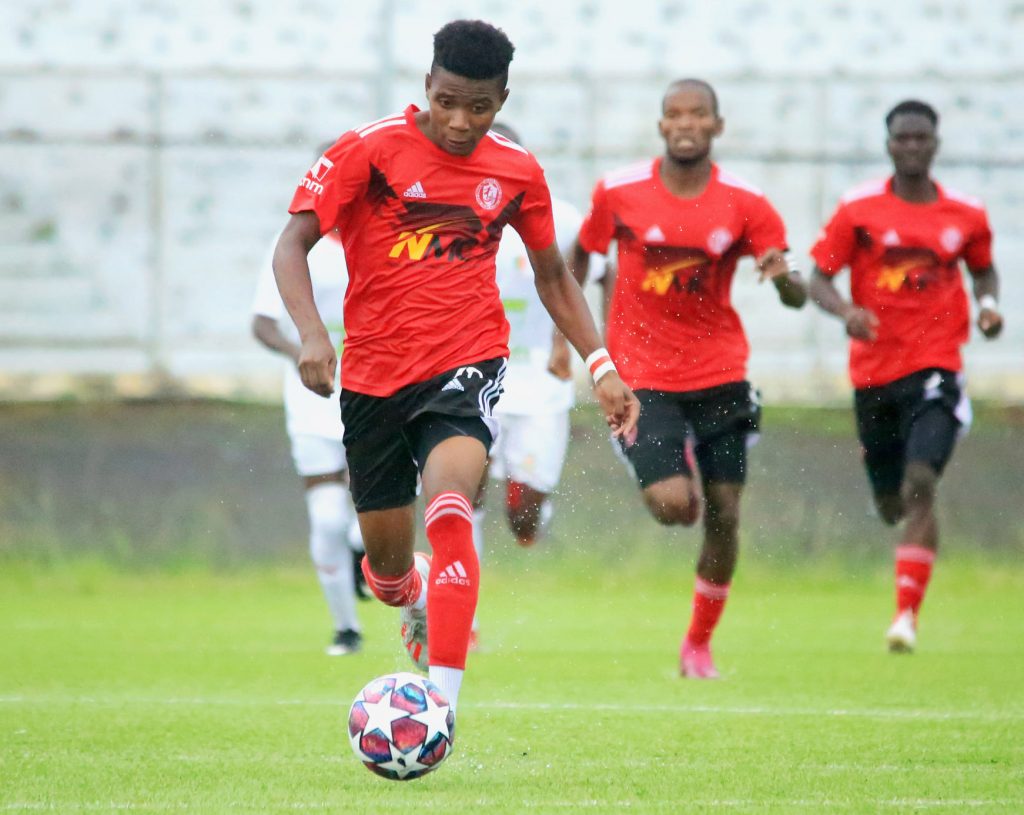 Malawi blossoming star Peter Banda had a taste of the 2021-22 Uefa Champions League football on Wednesday in his Moldova team FC Sheriff's 1-0 win over Albanian champions FC Teuta.
Banda stepped off the bench to replace Nadry Dago in the first qualifying round, second-leg match which Sheriff won 1-0 through Adama Traore's sixth minute goal at SC Sheriff Small Arena.
The Flames forward Banda is among a few Malawians to taste European continental league action after Sheriff team-mate Charles Petro, Esau Kanyenda ( then at FC Locomotiv in Russia) and Dan Chitsulo (ex-FC Cologne, Germany).
This time around, the Flames defender Petro was on the bench throughout the match.
Banda joined Sheriff on loan from Malawi champions Nyasa Big Bullets last season whereas Petro is a permanent Sheriff employee, having also signed for them earlier from Bullets.
Sheriff proceeded to the next qualifying stage 5-0 on aggregate after they won the first-leg match 4-0 on July 7 2021, courtesy of goals from Henrique Luvannor (brace), Traore and Frank Castaneda.
Reacting to the comprehensive win, Sheriff coach Yuri Vernidub said he was determined to see his wards progressing further in the competition.
"We want to break through as far as possible. And then, it's to get into the group stage of the Champions League. Sheriff hasn't played there yet. It played in the Europa League group. At the very least, we want to get there or in the group of the Conference League – a tournament that appeared this year," Sheriff website quotes the coach saying.
The 2021–22 UEFA Champions League qualifying phase and play-off round began on 22 June and ends on 25 August 2021.
A total of 54 teams are expected to compete in the qualifying system of the league, which includes the qualifying phase and the play-off round, with 43 teams in Champions Path and 11 teams in League Path.
The six winners in the play-off round (four from Champions Path, two from League Path) advance to the group stage, to join the 26 teams that enter in the group stage.