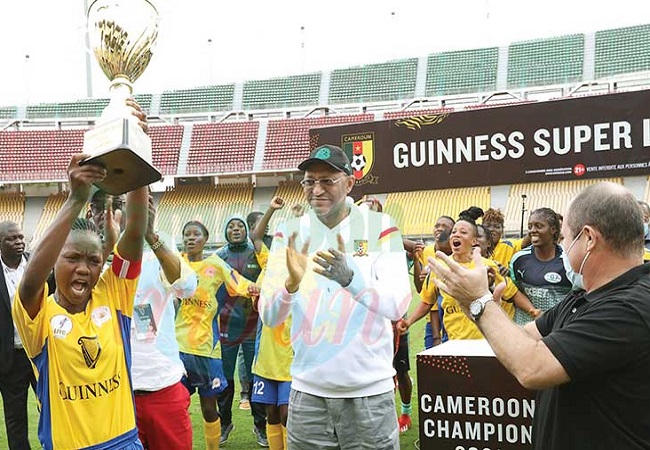 The 2021 edition of the first division female football championship dubbed the Guinness Super League has officially come to an end with Awa Football Club of Yaounde lifting the trophy. This was after the club's 2-0 win against Amazones FAP on on Sunday August 8, 2021 at the Ahmadou Ahidjo stadium.
They topped the chart with 56 points closely followed by last season's champions, Louves Minproff with 54 points. Louves Minproff had climbed up to 54 points after beating Caiman Filles 2-0 in a game played at the Yaounde Omnisports Annex 1 Stadium. But this victory was not enough to give them the trophy.
It was an atmosphere of merry making at the end as Awa celebrated their victory. Stakeholders appreciated the organization of the championship. And they pledged to work towards having a better championship next season. Awa that had no defeat this season will therefore be the official representative of Cameroon at the next CAF Women's Champions League.