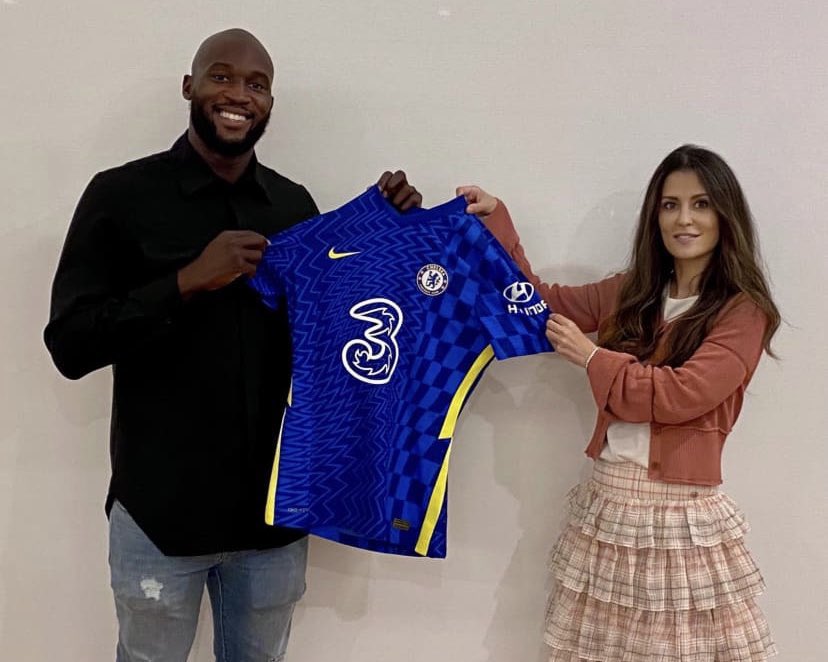 Romelu Lukaku said he is back to Chelsea to help the club win more titles and hope to have more successful time with the club.
Lukaku rejoined Chelsea from Inter Milan signing a five years deal with the club.
The Belgian after signing the dotted lines said he had left the club as a kid but returned with lots of experience.
He also revealed that the trajectory the Chelsea is tilted towards, fitted his ambitions.
"I'm happy and blessed to be back at this wonderful club,' said Lukaku.
"It's been a long journey for me: I came here as a kid who had a lot to learn, now I'm coming back with a lot of experience and more mature.
"The relationship I have with this club means so much to me, as you know. 
"I have supported Chelsea as a kid and now to be back and try to help them win more titles is an amazing feeling.
"The way the club is going fits my ambitions perfectly at 28 and just coming off winning Serie A. 
"I think this opportunity comes at the right time and hopefully we can have a lot of success together.
"Since I left Chelsea, it's been a long journey with a lot of ups and downs, but these experiences made me strong and the challenge is to try to help the team win some more trophies. 
"I can't wait to get started and to help the club achieve more success."
Chelsea first signed Lukaku at the age of  18 from Anderlecht and the young Lukaku went on to make 15 appearances before he was loaned to West Brom.
He also played for Everton and Manchester United before he was sold to Inter Milan.