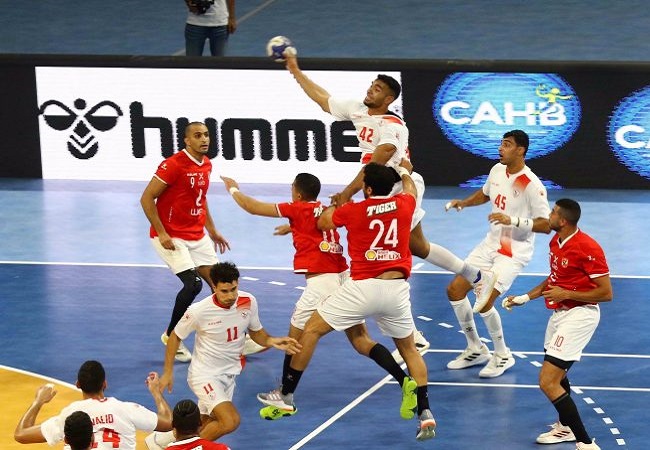 Zamalek handball team beat arch-rivals Al Ahly to be crowned African champion for the 12th time.
The first half of the game was extremely close as both clubs were switching positions taking the lead. But Al Ahly successfully came on top by the end of the first 30 minutes with the result of 15-13.
The second half of the game wasn't different as both teams continued fighting for the continental title.
With one minute left on the clock, the result was 27-27. And in the last seconds of the game, Yehia El Deraa snatched the victory for Zamalek when he scored the most valuable goal in the game through a free throw.
Also Read :  ZAMALEK SC TO MEET AL AHLY SC IN THE MEN'S AFRICAN SUPER CUP TONIGHT
After this win, Zamalek now have three African Handball Super Cup titles in a row and seven overall. The only team with more coronations are GS Pétroliers who have nine titles under their belt.
It's worth noting that Zamalek will now be representing Africa in the IHF Men's Super Globe as African Handball Super Cup winners.