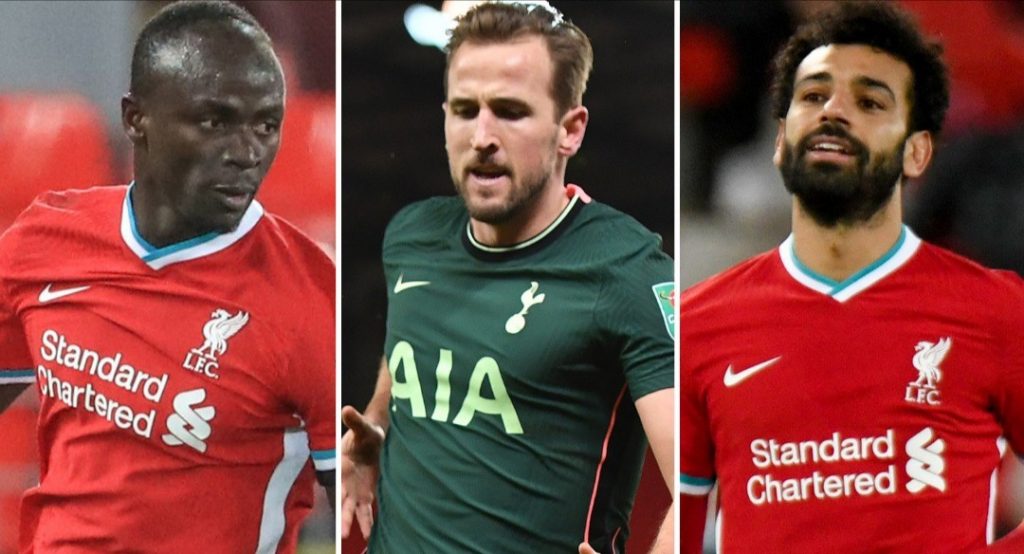 The English Premier League has had so many goal scorers in the past, but here is a list of 7 players including Harry Kane, Mohamed Salah and Sadio Mané who are leading the scoring chart right now.
It's worth mentioning that Liverpool duo Salah and Mané are the only African players to be part of this 7-aside scorers list.
Manchester United star Cristiano Ronaldo is as well in this table even though his rank will surprise you.
Read more : Mohamed Salah to look for a new milestone against Leeds
Moreover, the list includes Manchester City's Raheem Sterling, Chelsea's Romelu Lukaku and Leicester's talisman Jamie Vardy as well as Tottenham goal pocher Harry Kane as previously mentioned.
Below is the 7 active top scorers in Premier League
1- Harry Kane: 166
2- Jamie Vardy: 120
3- Romelu Lukaku: 116
4- Mohamed Salah: 99
5- Raheem Sterling: 97
6- Sadio Mané: 96
7- Cristiano Ronaldo: 86