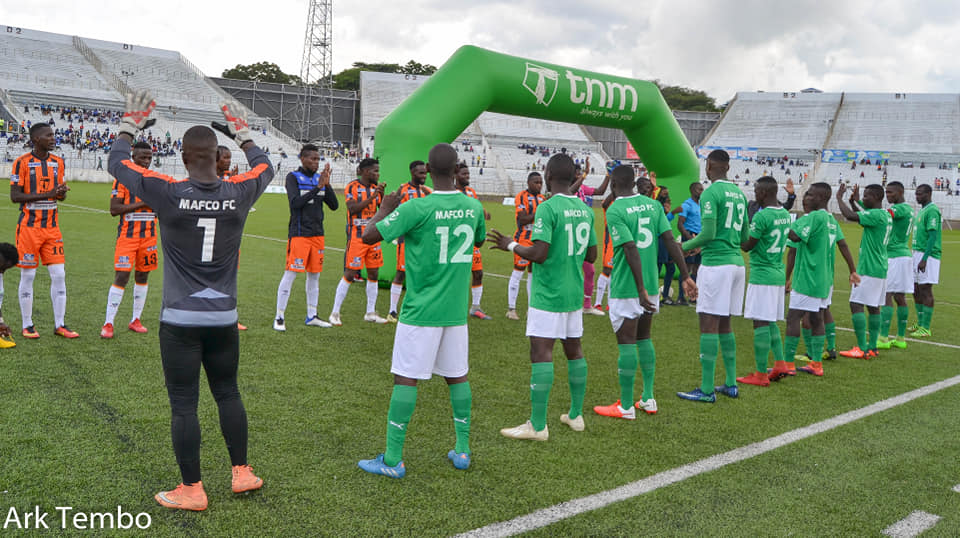 Mafco FC overpowered fellow soldiers Red Lions 2-1 at Kamuzu Stadium in Blantyre on Sunday afternoon to boost their TNM Super League top-eight chances.
The soldiers from the Central Region district of Salima scored through Zikani Sichinga in the sixth minute then Maurice Chiumia doubled the advantage on the half-hour stroke.
Chiumia rose to glance his header to the far post after captain Paul Ndlovu's well-taken free-kick found Lions players flat-footed and too slow to react.
Before Chiumia's goal, McPeter Makwale of Lions had seen his free-kick bouncing off the human wall then he skied the rebound.
That proved to be Makwale's last involvement in the game as Tatenda Mubalaka replaced him.
Lions finally did sneak in a goal as Royal Bokosi timed his run to perfection to get to the end of a counter-attack and slot the ball past Mafco goalkeeper Jailos Kapalamula.
With the win, Mafco solidified their sixth place after having taken their tally to 41 points whereas Lions are on 11th place with 35 points and both teams have two games to finish the season.
Mafco are at par on points with fifth-placed Civil Sporting Club who thrashed relegation-bound Mzuzu Warriors 3-0 also on Sunday afternoon.
Striker Muhamad Sulumba, Lanken Mwale and Innocent Tanganyika were the scorers for Civil at Mzuzu Stadium in Northern Region.
Warriors and Ntopwa are bound for relegation and they will be joined by the last three bottom finisher.
Up the table, the title race is still on between leaders Nyasa Big Bullets and second-placed Silver Strikers who are separated by three points.