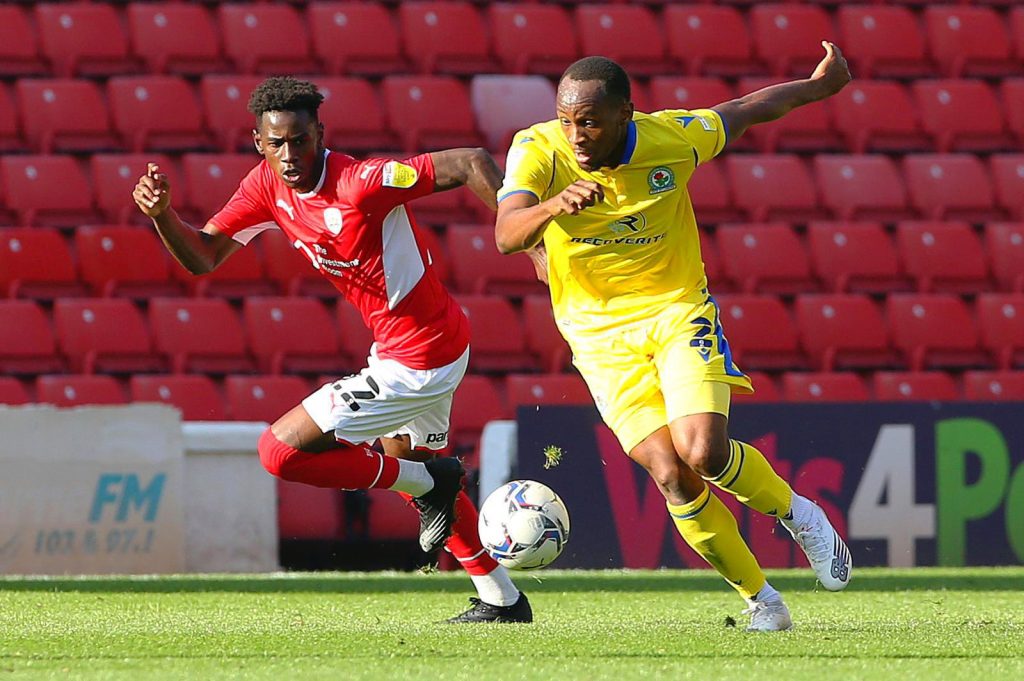 Namibia caretaker coach Bobby Samaria believes England-based defender Ryan Nyambe is the perfect Brave Warrior to help them tame Sadio Mane-led Teranga Lions of Senegal next month.
The coach said this after drafting the Blackburn Rovers defender in the provisional 28-member squad for the Group H World Cup qualifiers against the Lions of Teranga on October 7 and 10 2021.
"He is a key player for us and if we can use him anytime we can gladly take that chance. Senegal is a strong team and Ryan brings that experience to thwart their attacks," Samaria told Namibia Football Association (NFA) website.
Samaria told NFA website that he seized the opportunity of bringing on board Nyambe for the away match in Senegal as he will miss the return combat in South Africa due to Covid-19 protocals.
"Ryan is eligible only for the away match in Senegal and will miss the second leg in Soweto due to the United Kingdom Covid-19 protocols that we need to observe," the coach added.
Home-based players for the Warriors are expected to report for camp training on Sunday ahead of the encounters against Senegal.
Nyambe missed the World Cup qualifiers played earlier this month when Namibia drew 1-1 against Congo in South Africa before beating Togo 1-0 on the road.
The Brave Warriors have since been dealt a blow with skipper Petrus Shitembi ruled out through injury.
However, Samaria believes he has the best arsenal at his disposal with in-form striker Peter Shalule of Mamelodi Sundowns available to lead the hunt for goals.
"Senegal will be tricky but again we still believe and the players are determined to give their best and fight for a good result. It's always about the margins and we have to get those right too," Samaria told NFA media.
The Brave Warriors will wind up the qualifiers by travelling to Congo then host Togo on the weekend of November 13 and 16.
African teams have been split into 10 groups with each pool's winner advancing to the final qualifying round to produce five sides to make the flight to the Qatar 2022 World Cup finals.
Namibia provisional squad:
Goalkeepers: Calvyn Spiegel, Kamaijanda Ndisiro, Lodyt Kazapua, Maximilian Mbaeva, and Virgil Vries (Swallows)
Defenders: Nyambe (Blackburn Rovers), Riaan Hanamub, Ivan Kamberipa, Gebhardt Ananias, Larry Horaeb, Teberius Lombardt, Approcius Petrus, Denzil Haoseb, Charles Hambira and Immanuel Heita
Midfielders: Dynamo Fredericks (Black Africa), Alfeus Handura (African Stars), Deon Hotto (Orlando Pirates), Absalom Iimbondi, Wesley Katjiteo, Marcel Papama, Prins Tjiueza and Willy Stephanus
Forwards: Elmo Kambindu (Mighty Gunners), Issaskar Gurirab (Orlando Pirates), Peter Shalulile (Sundowns), Joslin Kamatuka, Benson Shilongo (Ismaily, Egypt)