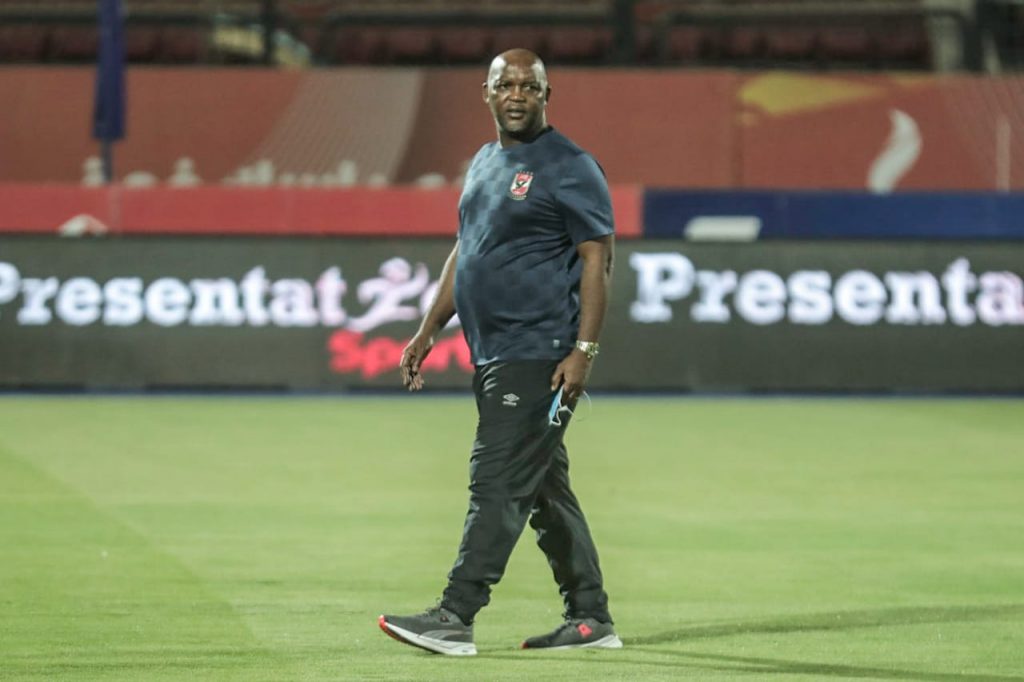 Al Ahly coach Pitso Mosimane has given perspective on the Egyptian team's recent struggles, saying his players are also human beings who feel pressure.
"You have to understand that the players feel the pressure, they feel the stress. We also feel the pressure and the stress. We are human beings, but we have to do the job," he told the club's website.
Mosimane said this in a post-match reaction to Al Ahly's 1-0 win over Enppi in the Egyptian Cup round of-16 match played on Friday.
Mosimane has been under pressure after losing 1-0 to Tala'ae El Gaish last week to surrender the Super Cup weeks after also failing to defend the league title.
"We have a lot of new players, and also many players who came back from loan. You can see they are not really adapted to the way we play and the way we press. Also, they are not fully fit and cannot finish the matches," he said.
Salah Mohsen scored the lone goal of the game for Al Ahly who defended the CAF Champions League months ago to make it back-to-back under the South African.
Soon, Al Ahly will begin their Champions League title defence and Mosimane has assured that his team is ready to fight.
"To win the 3rd CAF Champions League trophy in row comes with the stresses, pressures & all the challenges that my team is facing for the last 7 days.
"Nothing precious comes the easy way. I have seen these movies before,and they all end the same way. Hence they are Thrillers," he tweeted.
"We will also make corrections on the Egyptian Premier League title and fight to bring it home. It was very painful, but that is what Champions go through."
Al Ahly are Egypt and Africa's most successful club.