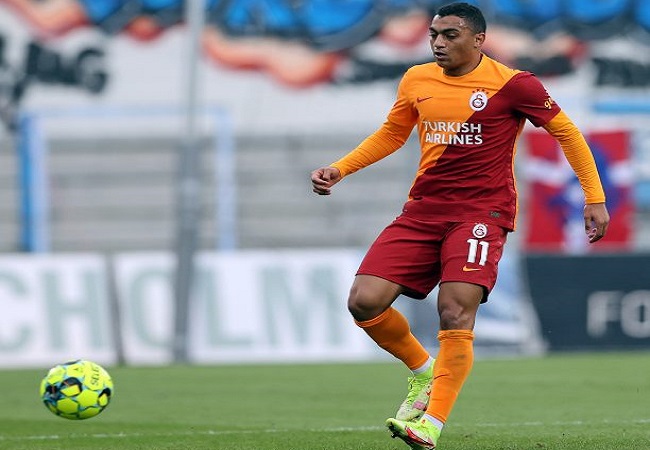 Mostafa Mohamed had a spectacular debut season with Galatasaray after having joined them from Zamalek last season. He scored nine goals in 17 appearances during the season. However, Galatasaray boss Fatih Terim could look to offload Mostafa this January after becoming increasingly disappointed by the Egyptian's recent performances.
The 23-year-old, therefore, went into the 2021/2022 season with a lot of hopes with the Turkish giants. Especially after the departure of Henry Onyekuru and Radamel Falcao.
However, the Zamalek-loanee has had an underwhelming start to the season so far. The Egyptian international failed to score any goals across 13 different games, which he started just four out of them.
It has been reported that Galatasaray manager, Fatih Terim, wants Mostafa out of the squad. And therefore, the club won't activate his $4m buy option. If so, Zamalek are open to retrieve the striker.
Also Read : ZAMALEK READY TO RETRIEVE MOSTAFA MOHAMED FROM GALATASARAY
These rumours have been supported by a report from MilliGazete, who claim that Terim will give Mostafa Mohamed one last chance in order to impress before the January transfer window.
If the striker doesn't turn his season around, he might see himself back in Cairo as Galatasaray will opt against purchasing the player completely before December 31. Date on which the buying option will expire.
Also Read : MOSTAFA MOHAMED ON THE VERGE OF JOINING A FRENCH TOP-FLIGHT CLUB
Mostafa was so close to departing for French club Girondins de Bordeaux before the deal fell through in the final minutes of the summer transfer window.