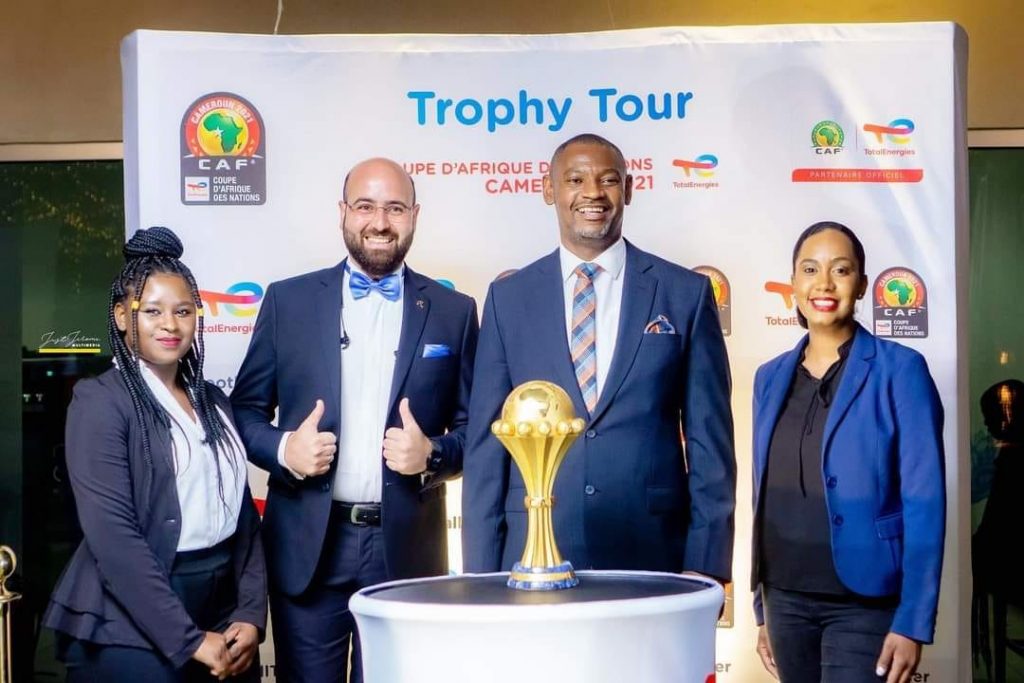 The 2021 Africa Cup of Nations (AFCON) Trophy has been paraded in Malawi to celebrate the Flames qualification to the finals.
A statement from Football Association of Malawi (FAM) says the trophy arrived in Malawi on Monday afternoon before being paraded in the commercial city Blantyre on Tuesday.
FAM Broadcasting Marketing Manager Tulipo Mwenelupembe told the association's website that the trophy is being showcased in countries that have qualified for the AFCON finals scheduled for Cameroon from January 9 to February 6 2022.
"The main reason for the tour is to give a chance to local fans to appreciate how the trophy looks like and perhaps take photos with it. This is because CAF appreciates that though the competition is there to entertain the fans, most of them will not have the chance to be physically in Cameroon and watch the games live hence parading the trophy in all the qualified countries," Mwenelupembe told FAM website.
Malawi coach Meck Mwase joined the parade which involved Total Malawi officials.
The Trophy is expected to leave Malawi on Wednesday.
At the AFCON finals, the Flames of Malawi are in group B alongside Senegal, Zimbabwe and Guinea.