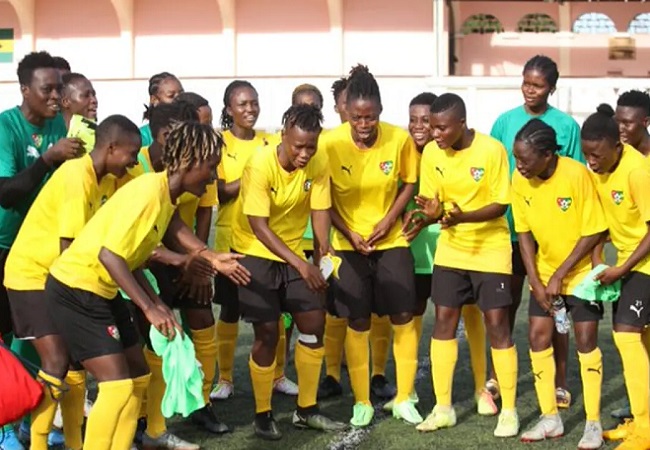 Togo senoir female team, the Eperviers Dames of Togo dominated Sao Tome 5-0 on Friday in Sao Tome to gain a significant advantage in the race for the second round of the qualifiers for the TotalEnergies Women's Africa Cup of Nations, Morocco 2022.
The history between the two nations dates back to fifteen years, more precisely in 2006 when Togo and Sao Tome e Principe faced each other in the Women's AFCON qualifiers, know as the Africa Women's Championship back then.
For their first participation in a qualifying phase, the Togolese therefore faced and defeated the Santomeans by an 9-0 aggregate (0-3 in the first leg in Sao Tome and 6-0 in the return to Lomé).
Also read : KANU BRACE EDGES SUPER FALCONS CLOSER TO MOROCCO 2022
During today's game, the visitors find the opening very early. From the second minute, Odette Gnintegma scored the first goal of her hat-trick at the Estadio Nacional 12 de Julho.
She was followed in the 17th minute by Mafille Woedikou.
It was on this 2-0 lead that Togo temporarily separated from Sao Tome and Principe.
Back from the locker room, Gnintegma scored her second and third goals to complete her hat-trick in the space of three minutes.
20 minutes from time, Bertille Konou scored from the spot to bring the final score to 5-0.
19 years after having played their first qualifying match for the Women's AFCON, Sao Tome still hope to reverse the trend in the second leg and advance to the next round.
Both teams are chasing a first appearance in the AWCON finals.
The return leg will take place on Tuesday, October 26, 2021 at Kegué Stadium in Lomé.