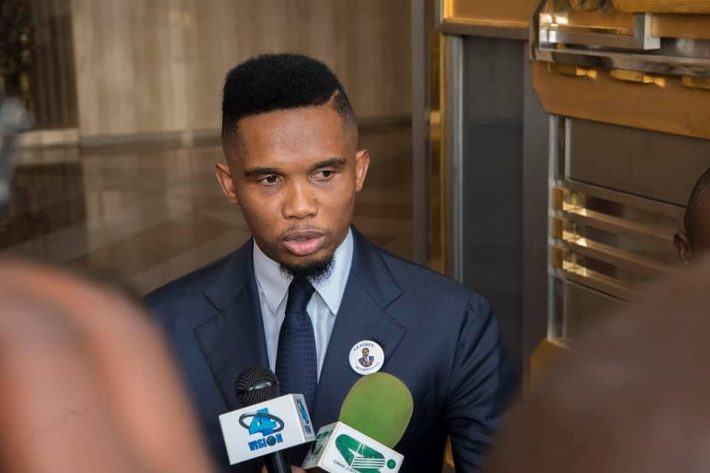 African legend and ex-striker of the Indomitable Lions of Cameroon Samuel Eto'o says he will be the next President of the Cameroon football federation (Fecafoot) despite the plots against him.
The 40-year old has submitted his candidacy at the headquarters of the organization on Wednesday in Yaoundé.
However, the former FC Barcelona star will have to fight against his own people as may don't want to see him at the helm of Fecafoot.
Read more : Eto'o submits candidacy for Cameroon FA presidency
According to reports, outgoing Fecafoot President Seydou Mbombo Njoya would have suggested Eto'o to become the deputy president but the latter turned dow that proposal.
Samuel Eto'o is still confident that he will be the next President of the Cameroon's football governing body no matter what happens.
"I will be the next president of the federation despite all the cheating", Eto'o said as per AFP.
In addition, the elections will be held on December 11.