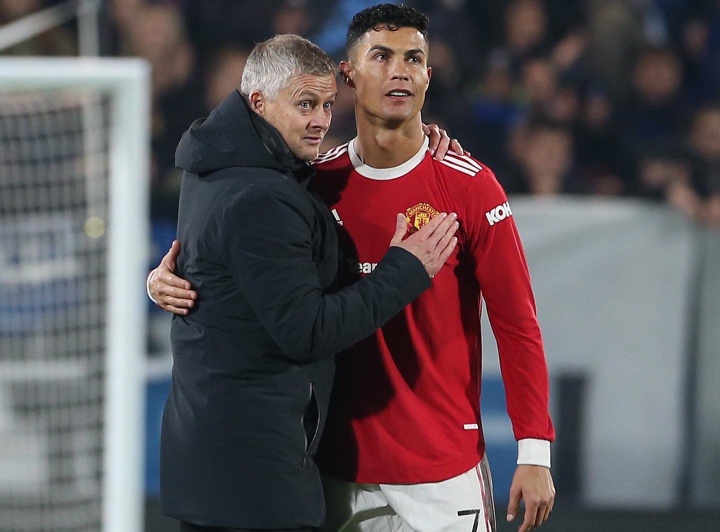 Cristiano Ronaldo has described former Manchester United manager Ole Gunnar Solksjaer as an outstanding human being.
Solksjaer was sacked on Sunday following the Reds Devils 4-1 loss to Watford in Saturday's Premier League game.
Ronaldo who rejoined Manchester United this season from Juventus took to his Twitter account pay respect to Solksjaer whom he had played with during his first spell in Old Trafford.
He wrote:
"He's been my striker when I first came to Old Trafford and he's been my coach since I came back to Man. United.
"But most of all, Ole is an outstanding human being.
"I wish him the best in whatever his life has reserved for him. Good luck, my friend! You deserve it!"
Solksjaer has been replaced with assistant manager, Michael Carrick who will serve as interim until another manager is appointed.
Carrick first game will be against Villarreal in the UEFA Champions League on Tuesday.