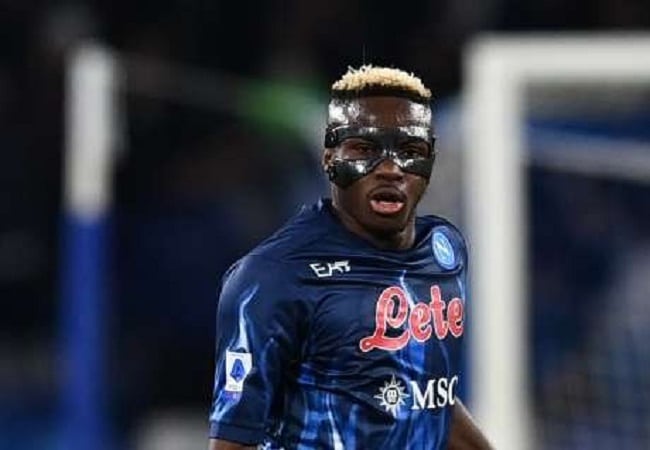 Super Eagles striker Victor Osimhen showed in Napoli's training session held at the Konami Training Centre on Thursday for their preparations for the visit of the Rossoneri.
And contrary to reports earlier, The Super Eagles striker has no fitness concerns ahead of Napoli's Serie A clash with AC Milan on Sunday night at the Stadio Maradona.
Also Read : VICTOR OSIMHEN SET FOR ANOTHER SPELL ON THE SIDELINES AHEAD OF WCQ
Training images published by the official website of the Blues confirm that Osimhen participated fully in the workout amid rumours the striker was struggling with his fitness.
The players kicked off with rondos, followed by a small-sided match and technical drills were the final item on the agenda.
After the success at the Olimpico against Lazio, a game in which Osimhen went the full ninety, the players were given two days off by manager Luciano Spalletti to recharge their batteries. And today's training session was their second this week.
Also Read : VICTOR OSIMHEN URGED TO CHANGE APPROACH TO ACHIEVE MORE GOALS
Since landing at Napoli from Lille in 2020, the Super Eagle has faced Milan just once. And he wasn't considered for selection in two games due to injuries.