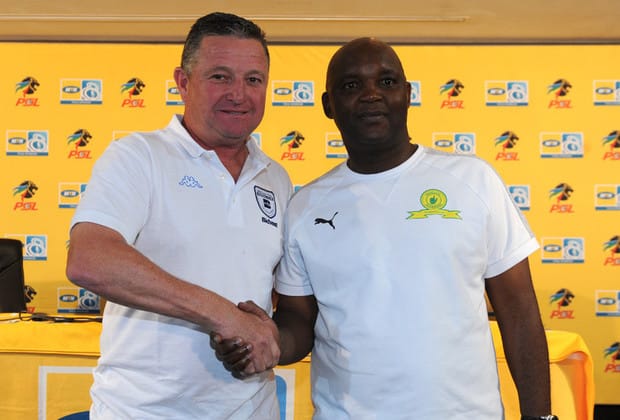 Former Chippa United coach Gavin Hunt has asked Al Ahly manager Pitso Mosimane to get him a job in Egypt as he misses the pitch.
The 57-year old has been without a job since leaving Chippa United in December last year.
With time lasting, Hunt expressed his wish to come back on the touchline again on social media on Sunday.
"Miss being pitchside", he wrote on his Twitter account.
Read more : Jojo Wollacott – Black Stars goalkeeper reacts to Ghana's 2022 World Cup qualification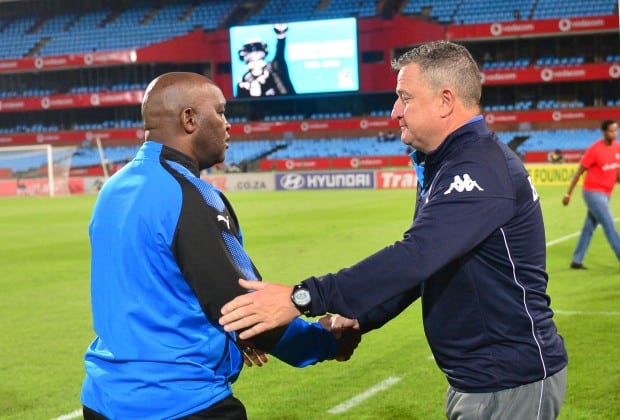 And his tweet has been picked up by his former Premier Soccer League opponent Pitso Mosimane who hailed him.
"Gavin Hunt, big respect for you," the Al Ahly boss replied.
"You have won all SA trophies. History archived. Come feel the waters in this region where am I (tough though) & you might like it.
"When we have a day off, I will ask my friend's yacht to take us over the Mediterranean for fishing and dolphin watching."
"I am dying to come there! Get me a job," Hunt said in reply. "I am so proud of all you've achieved. I see the results every week, so happy for you. Get that yacht ready, Pitso!"