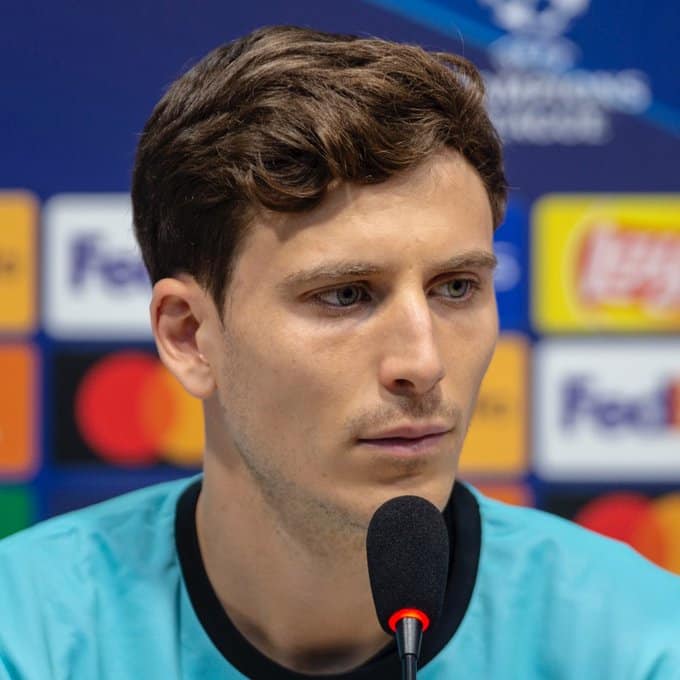 Pau Torres stated that Villarreal is gearing up for a strong showing against Liverpool and would strive to turn the tie around.
Pau Torres, a Villarreal defender, and head coach Unai Emery spoke to the media this afternoon to discuss the build-up to the historic encounter against Liverpool FC (Tuesday, 9pm CEST), which is the second leg of the UEFA Champions League semi-finals.
The footballer from Villarreal emphasised that the Yellows are aware of the stakes and will attempt a comeback:
"We're aware of what is in play.
"We're preparing the second leg well. At home, we've put in some great performances.
"We know the work we need to do, we have a game plan and we are counting on the support of our fans."
Despite the fact that the first leg ended 2-0, Pau insisted that a goal at home would keep the Submarine in the game:
"We want it to be a long game, and to build from there.
"Getting ahead on the scoreboard would put us right in the tie.
'We need to be calm and follow our game plan."
The footballer for the Yellows hopes to use the match against FC Bayern as a model for the game against Liverpool FC:
"They were favourites, one of the contenders for the title, and we were able to push them back and win at home.
"That's what we want to do against Liverpool."
Pau emphasised that Villarreal must maintain their identity and demonstrate the level of other key games at the Estadio de la Cerámica this season:
"We need to be ourselves and put our playing style into practice.
"I think we will see a recognizable Villarreal, with whom our fans will feel identified, who know what they need to do and will have the support of their fans."
Despite the 2-0 defeat at Anfield, the Yellows' No.4 believes the tie is still open:
"They were better there and they won, but there are 90 minutes left. Now, we're playing at our stadium and nothing has been decided yet."
Finally, Pau addressed the crowd, encouraging them to enjoy the game while also assisting the squad in making a historic comeback:
"It's the best match that fans and a stadium can enjoy. Semi-finals of the UEFA Champions League.
"It's the second time we've experienced it.
" We're ready, we're going to give our all and we know that the fans will be with us. It will be a great match."