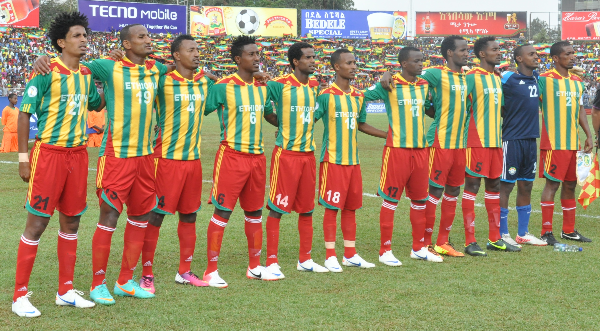 Ethiopia will host Egypt at Bingu National Stadium in Lilongwe on June 6 in the 2023 Africa Cup of Nations (AFCON) Group D qualifier.
Football Association of Malawi (FAM) has confirmed that Ethiopia requested the Confederation of African Football (CAF) to allow them play the match in Lilongwe as their stadium at Bahir Dar is unfit for international matches.
Ethiopia will welcome Egypt four days after facing the Flames of Malawi at the same venue in Lilongwe.
CAF Developmental Director Raul Chipendo confirmed Ethiopia Football Federation's request to have the match played in Malawi.
"Please note that the approved stadium (BNS) will be set as the venue to host the Matchday 2 Group D Ethiopia vs Egypt related to the group stage qualifiers of the Africa Cup of Nations Cote d Ivorie 2023 Match Day 1," Chipendo wrote.
In reaction, FAM president Walter Nyamilandu tweeted:
"Ethiopia declares Bingu National Stadium as host venue for its match against Egypt on 9th June. Liverpool fans in Malawi will be delighted to see Mo Salah in action against Ethiopia and later on the Flames. This is what state of the art infrastructure can offer. Bravo Malawi."
Ethiopia, Malawi and Egypt are in the same group with Guinea.
Most countries in Africa have been unable to play at home venues because CAF has declared them unfit.
Malawi has since had the Lilongwe stadium pass the latest test albeit temporarily.