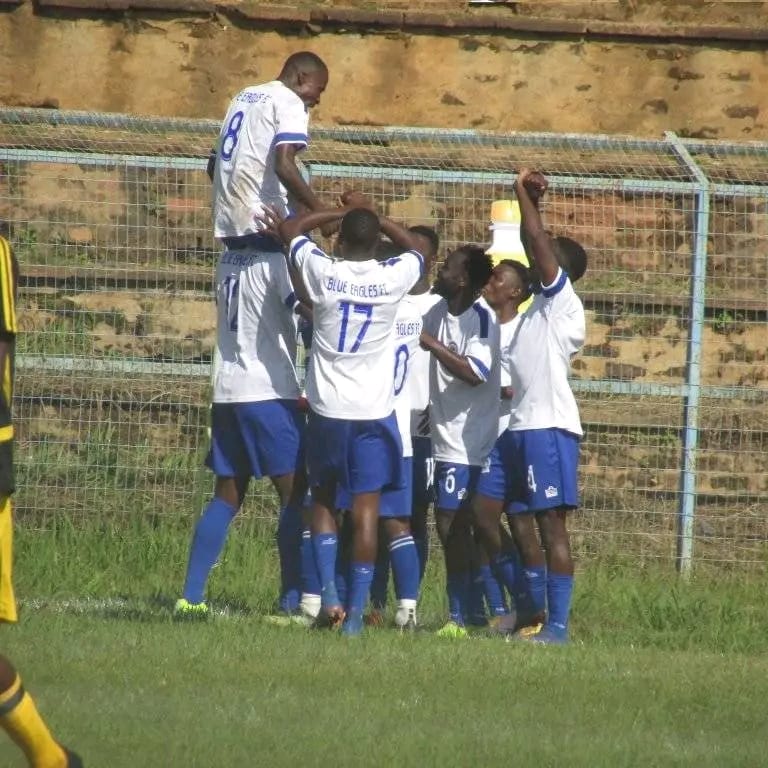 High flying Blue Eagles failed to extend their lead at the summit of the TNM Super League after being held to a frustrating goalless draw by battling rookies Dedza Dynamos on Sunday afternoon.
Eagles settled for a point to take their tally to 26 points from 10 games whereas Dedza have nine points from nine games, lying in the lower half of the table on 12th place.
The Malawi Police- owned Eagles are at par with second-placed holders Nyasa Big Bullets who did their homework right after beating Red Lions 2-0 at Balaka Stadium on Saturday. Lions are on ninth place with 11 points.
Nigerian striker Babatunde Adepoju and captain Chimwemwe Idana scored for the holders who are the only unbeaten team alongside Eagles in the league this season.
In Lilongwe, third-placed Kamuzu Barracks failed to close the gap on Bullets as they lost 3-0 to fourth placed Silver Strikers who scored through Stain Davie's double and Duncan Nyoni on Sunday. Kamuzu Barracks have 17 points, two points ahead of Silver.
In Blantyre, WakaWaka Tigers dropped points following a shock 1-3 loss to Mafco at Mpira Stadium where George Chaomba's goal was overshadowed by Kingsley Nkhonjera, Stain Malata and Zikani Sichinga's strikes.
Sable Farming FC are bottom with five points from eight games, their latest game resulting in a 2-0 loss to Raphael Phiri double for Moyale Barracks on Saturday.
The farmers are two points behind Karonga United and three points of TN Stars who eased their relegation fears with a 1-0 win over Rumphi United on Sunday.
Malawi league comprises 16 teams, which play against each other home and way.
Three bottom placed teams at the end of the season this December will be relegated to the second tier Premier Division whose three regional champions will be elevated to the top-flight.
Mobile phone network services provider TNM sponsors the league.