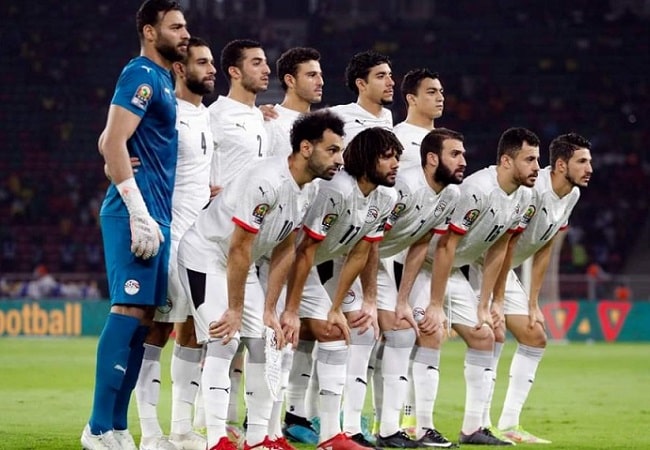 FIFA has released its latest Ranking. And Egypt national team dropped eight points as result of the Pharaohs recent defeats.
In the last FIFA ranking in March, Egypt were placed 32nd on the international ladder, sitting fourth among the African nations.
Also Read : FIFA WORLD RANKING : EGYPT JUMP TWO PLACES WHILE SENEGAL DROP TWO
Since then, Mohamed Salah and teammates played three games, two of which were in the Africa Cup of Nations qualifiers (against Guinea and Ethiopia) and the last was against South Korea in a friendly encounter.
Also Read : ETHIOPIA STUN EGYPT, NABY KEITA WINS IT FOR GUINEA OVER MALAWI
The first game went well for the Pharaohs as they came out on top 1-0 in their clash with Guinea.
However, things went south from there as the Egyptian national team suffered a shocking 2-0 defeat to Ethiopia in the 2nd round of the AFCON qualifiers.
The Egypt national team will furter register another loss in friendly clash 4-1 against South Korea.
Consequently, Egypt dropped from the 32nd to the 40th place in the FIFA ranking. They moved down to sixth place among CAF nations with 1482 points.
Senegal of Sadio Mane still top the African nations' list with 1593 points.
The top five African nations:
1 – Senegal (18th overall with 1593 points).
2 – Morocco (22nd overall with 1558 points).
3 – Tunisia (30th overall with 1507 points).
4 – Nigeria (31st overall with 1504 points).
5 – Cameroon (38th overall with 1484 points).
In the world rankings, Brazil kept their place at the summit. And they were followed by Belgium, Argentina, France, England, Spain, Italy, Netherlands, Portugal, and Denmark, making the top 10.