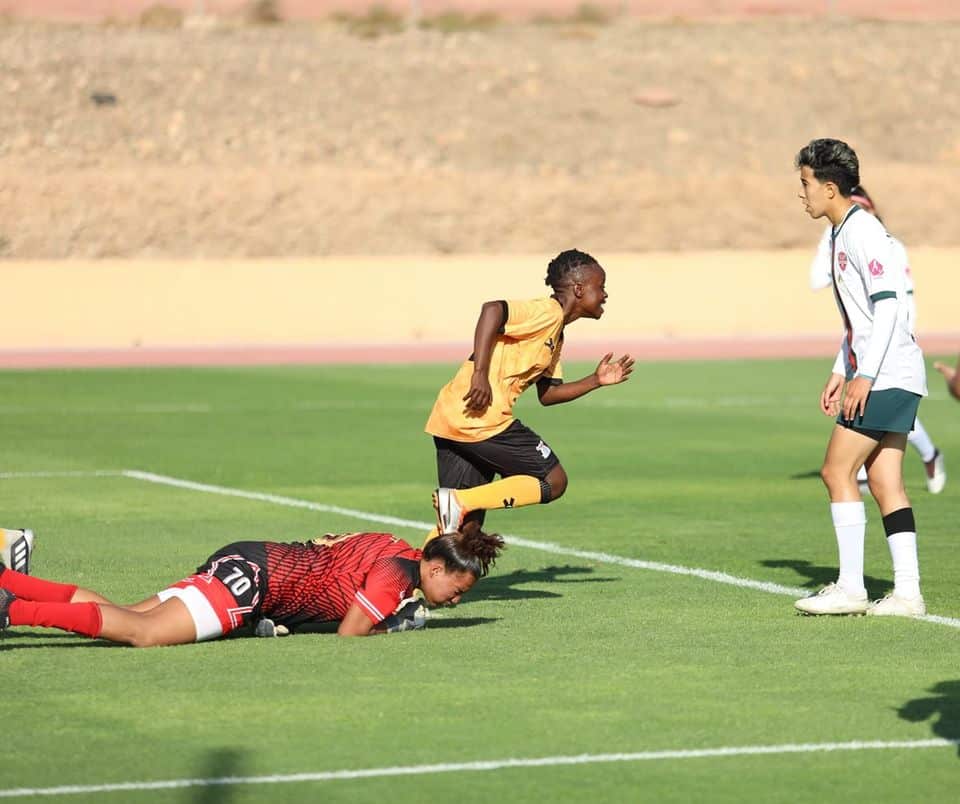 Zambia senior women's football team strolled to a 6-0 victory over Phoenix Marrakech FC in a practice match on Saturday evening in Morocco.
Goals from Avell Chitundu (20, 44th minutes), Misozi Zulu (24) and Ochumba Oseke Lubanji (39) gave the Zambians a healthy 4-0 lead at break.
The Copper Queens increased the lead even further through Misozi Zulu's goal in the 60th minute to make it a brace.
Star striker Barbara Banda put the icing on the cake with a 79th minute goal to settle the contest.
Banda came off the bench to complete the win for Zambia.
Zambia coach Bruce Mwape made seven changes to the side that drew 1-1 with Morocco in an international friendly played on 18 June.
The match was a warm up for the 2022 Women's Africa Cup of Nations finals.
Zambia open the floor against Cameroon on July 3 before lining up against Togo and Tunisia.
Starting line-up:
Zambia: Leticia Lungu 1, Esther Banda 2, Esther Siamfuko 4, Mary Wilombe 6, Misozi Zulu 7, Noria Sosala 9, Avell Chitundu 12, Martha Tembo 13, Agness Musesa 15, Maweta Chilenga 19, Ochumba Oseke Lubanji 21