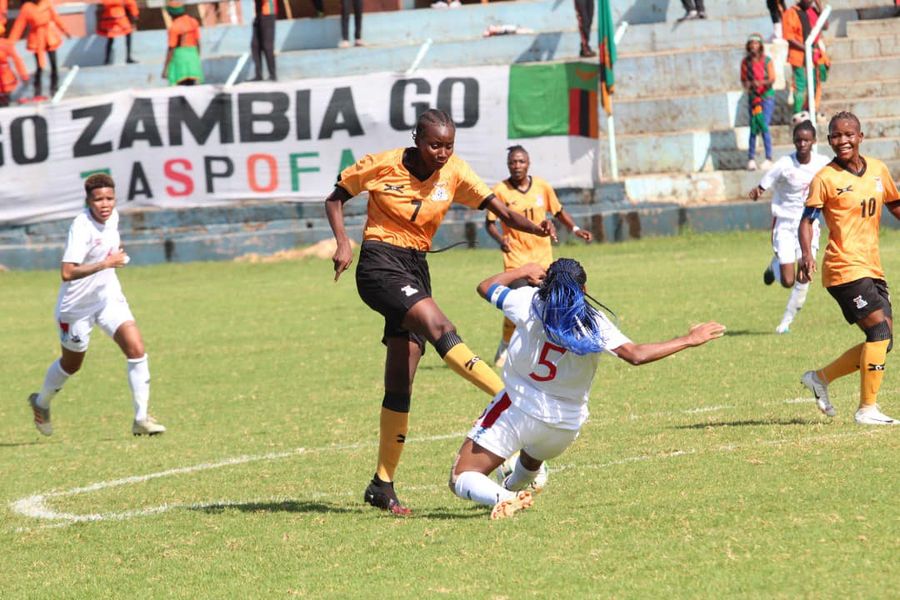 Zambia coach Bruce Mwape has said there is no excuse for the 5-0 loss to Uganda in a friendly.
Mwape said this in a post-match interview after the match at Grand Stade de Marrakech Annex 1.
Both teams were preparing for the 2022 Africa Women's Cup of Nations.
"Actually, it has been a long time since we lost by that margin. Although it was a friendly match that shouldn't be an excuse. We should have just played according to the way we play. The last time I remember losing by such a margin was when we played the boys team. In today's match, we did not play well in terms of coordination there were a lot of break downs," Mwape said.
He said his side dominated the early stages of the first half and should have scored three goals.
"Somehow, it is a source of worry because we don't know what has happened. Whether it is fatigue or it is something else or maybe we need to rest… all of them were like giving them; they were like own goals," Mwape said.
Uganda seemed more ready for the tournament as they scored the opening goal through Nalugaya Shamirah in the 37th minute.
Two minutes later, one goal soon became two as Fauzia Najjemba added the second goal.
Zambia did score but in the wrong net after Martha Tembo's own goal with two minutes to break.
The Ugandans were not yet done as they added two more goals in the second half.
Vola Nambi made it 4-0 for the Ugandans after scoring in the 57th minute Fazila Ikwaput sealed the demolition with the final goal in the 72nd minute.
It was the third warm up match for the Copper Queens who drew 1-1 with Morocco then beat Phoenix Marrakech FC 6-0 on Saturday evening.
Zambia open the floor against Cameroon on July 3 before lining up against Togo and Tunisia.
Crested Cranes face Senegal on Sunday in Group A which also comprises Morocco and Burkina Faso.