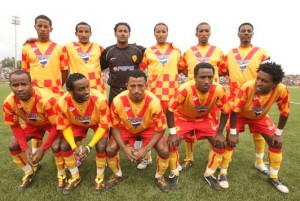 Saint George secured their 15th Ethiopian Premier League title after cruising to a 4-0 win over Addis Ababa City on Saturday afternoon.
Goals from Ismaïl Ouro-Agoro and Amanuel Gebremichael helped Saint George secure the win on the final day of the season in Ethiopia.
Saint George finished the season on 65 points from 30 games, four points clear of second-placed Fasil Ketema.
Elsewhere, Dire Dawa City came from behind to beat Ketema 3-2 and avoid relegation.
Dawa's win saw Addis Ababa City being relegated.
Addis finished the season third from bottom on 32 points and have been relegated alongside Sebeta City and Jimina Kenema.