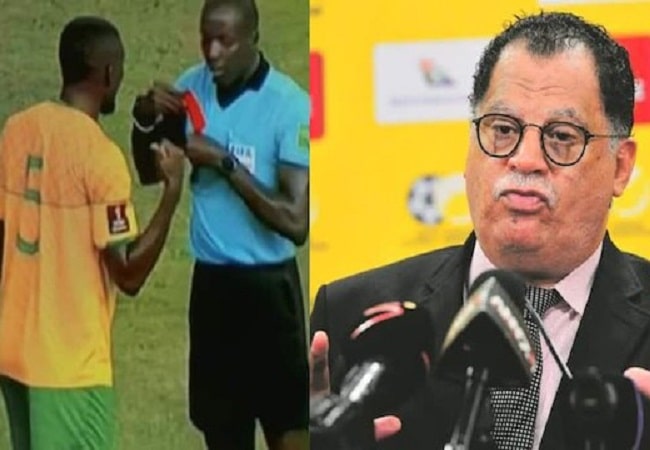 Video Assistant Referee (VAR) has been used in major leagues around the world for a few years. And Danny Jordaan, who was newly re-elected for a third term at the head of the South African Football Association (SAFA), has reiterated the urgency of introducing this slow-motion action replays on-screen system in the country for the Premier Soccer League (PSL) to be in line with top leagues around the world.
Also Read : SAFA PRESIDENT JORDAAN OPTS FOR NEW DIMENSIONS
VAR was first used at the Fifa World Cup in 2018 in Russia. And more major tournaments have followed suit in using this system that has seen its fair share of controversy.
While most of the leagues around the world are using the system, the PSL has lagged behind in introducing it. And the Safa president says it is high time they implemented it.
Also read : AWCON 2022 : SOUTH AFRICA COACH REVEALED WELL-WORKED GAME PLAN BEATING NIGERIA
"We have to introduce VAR, we have to as a country." Jordaan said.
"There are a number of issues and one is the commercialisation of SA football. The second is digitalisation, harmonisation and integration of technology in preparation of our national teams.
"Those are some of the major issues that we have discussed [with PSL chair Irvin Khoza] and we will continue discussing them."
Some PSL referees who officiate at international tournaments have said that the delay in introducing VAR domestically in SA sometimes works against them as they are not used to the system.