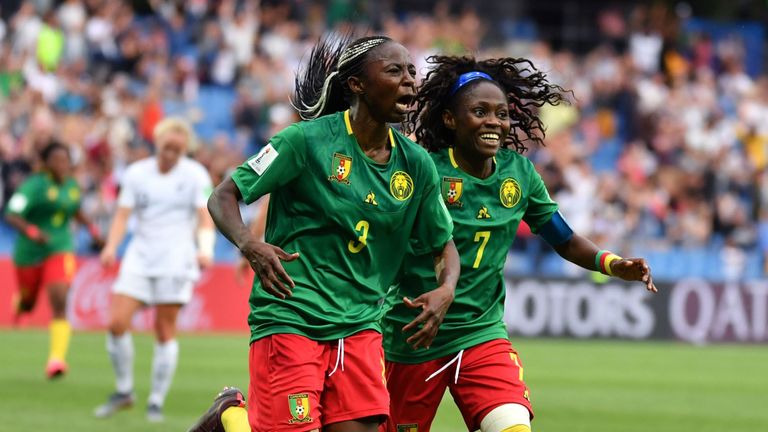 Cameroon beat their Tunisia counterparts 2-0 to claim Group B second spot of the Women's Africa Cup of Nations (WAFCON) on Saturday evening at Stade Mohamed in Casablanca.
The margin could have been bigger if the Indomitable Lionesses were clinical upfront and more determined against the Tunisians who put more numbers behind the ball.
Michaela Abam put Cameroon ahead barely after three minutes into the game but they could not add more goals, thanks to the discipline of the Tunisians whose captain Chaima Alabbassi has cleared a goal-bound shot off the line.
Tunisia seemed to have done enough to frustrate the Cameroonians until substitute Ajara Nchout produced a diving header to score the second goal with two minutes remaining on the clock.
Cameroon finished on five points, two points behind leaders Zambia who win against Togo in another match played on the same day.
Going into the match, Cameroon had drawn with Zambia 0-0 then Togo 1-1 Tunisia beat the Togolese ladies 4-1 then lost 1-0 to the Copper Queens.
Starting XI:
Cameroon: Ange Bawou, Ajara Njoya, Estelle Johnson, Gabrielle Onguene, Jeanette Yango, Aurelle Awona, Claudine Tcheno, Monique Ngock, Colette Fegue, Genevieve Mbeleck, Michaela Abam
Tunisia: Jabrani Soulaima, Chaima Alabbassi, Rania Aoina, Ella Kaabachi, Sabrine Mamay, Sabrine Ellouzi, Mariem Houj, Ghada Ayadi, Imen Trodi, Samia Ouni, Chirine Lamti