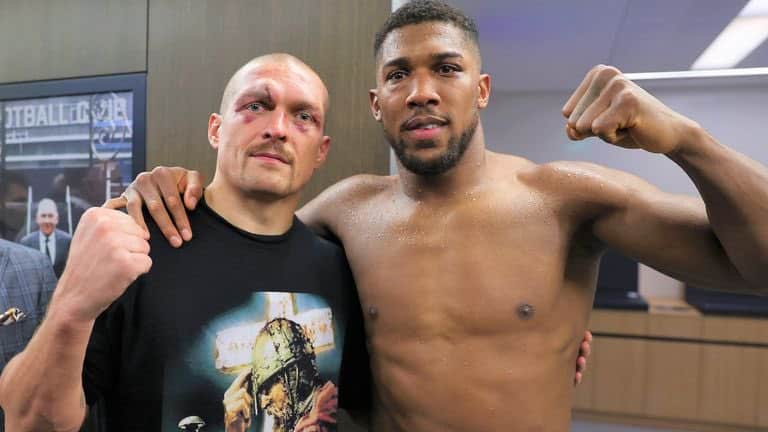 The winner of next Saturday's much anticipated rematch between Oleksandr Usyk and Anthony Joshua, which takes place in Jeddah, Saudi Arabia, will now fill Tyson Fury's vacant position as The Ring heavyweight champion.
Usyk, ranked No. 1 by The Ring at heavyweight, defeated Joshua in September in a 12-round unanimous decision to win the IBF, WBA, and WBO championships.
If he can duplicate that great victory.
The former Ring cruiserweight champion from Ukraine would be the first to win the heavyweight edition.
If there had been a championship policy in effect throughout Evander Holyfield's stint as champion, he would have achieved that achievement.
Joshua, ranked No. 2 by The Ring, is driven to exact revenge for the defeat suffered by Usyk.
If he succeeds in winning The Ring's heavyweight championship three times, he will join Lennox Lewis and Tyson Fury as the only British boxers to do so.
Following his lone setback, a stoppage loss to Andy Ruiz in the seventh round in June 2019, Joshua was able to reverse the situation with a convincing decision victory.
Usyk-Joshua 2 is a sequel or act of retaliation with more loot to be found.