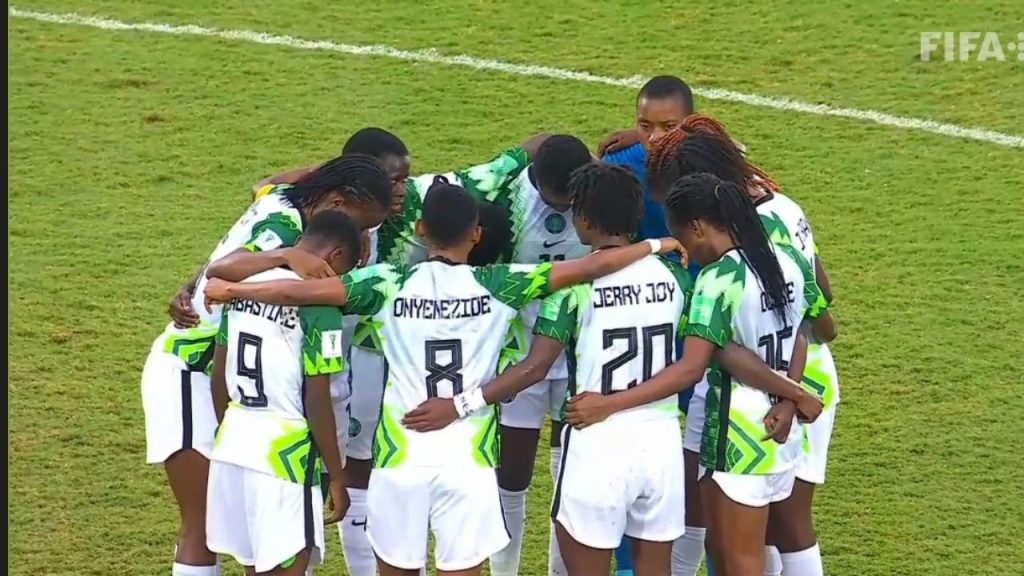 Nigeria's U20 women, the Falconets have been eliminated from the Costa Rica 2022 FIFA U20 Women's World Cup.
The Netherlands defeated Nigeria's Falconets 2-0 in the quarterfinals of the 2022 FIFA U-20 Women's World Cup in Costa Rica on Sunday thanks to two goals in the first half.
The Netherlands are making their first-ever participation in the U-20 women's World Cup semifinals.
The Falconets last advanced to the semifinals at a Canadian competition in 2014, which took place.
The Netherlands will play Spain in the semi-finals following their victory against the Falconets.
The game was dominated by the Falconets in the opening minutes. Flourish Sabastine was brought down inside the box on minute nine, and the Falconets shouted for a penalty, but the referee waved play on.
However, following a shoddy clearance by Falconets captain Blessing Demehin, Zera Hilswit of the Netherlands scored on minute 12 to give his team the lead.
Mercy Idoko's header was successfully handled by the Dutch goalkeeper two minutes after the first goal, but it was near.
Sabastine sprinted down the left wing in the 16th minute and struck a solid shot that the goalkeeper palmed away for a corner.
The Falconets persisted in forward and came close to tying the score in the 32nd minute, but Deborah Abiodun's long-range attempt struck the crossbar and Okuwchukwu's follow-up was deflected for a corner.
However, the Netherlands extended their lead in the 33rd minute thanks to a goal by Ziva Henry after another errant clearing from Demehin.
The Falconets started the second half with more purpose and produced numerous chances, but their efforts were foiled by poor finishing.
In the ninth minute of the second half, Abiodun attempted a long shot, but the Keeper made a strong stop.
Abiodun connected with a header after 61 minutes, but the opposing goalkeeper handled her effort expertly.
Sabastine made an excellent run into the area for the Falconets in the 65th minute, but her feeble shot was unable to trouble the Netherlands goalkeeper.
Rofiat Imuran threw in a beautiful in swinger with three minutes remaining, but a Falconets player was there to take advantage.
The Falconets were given a penalty for handball in the 93rd minute, but the call was reversed after VAR review.