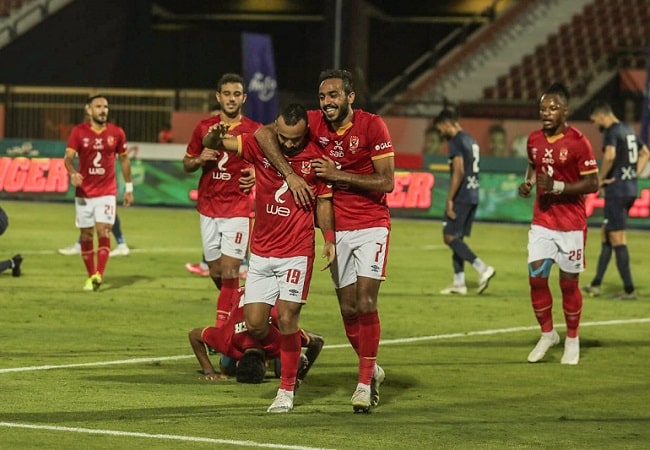 After a poor run of form that saw Al Ahly play out back-to-back goalless draws in the last two weeks, the Red Devils returned to winning ways with a convincing 2-0 victory over ENPPI in the Egyptian Premier League's 32nd round on Wednesday.
Karim Fouad opened the scoring in the 71st thanks to a shot from the centre of the box to the top right corner while Mohamed Mahmoud sealed the win in the last moment of the game.
Despite the victory, Ricardo Soares appeared to be under huge pressure in the press conference after the game and refused to answer questions.
The Portuguese made a statement instead and discussed the club's issues this season as they lost out on the Egyptian Premier League title to arch-rivals Zamalek for the second consecutive year.
"I apologise for not wanting to answer any questions at the moment. I respect your work. But I will not answer questions today." Soares said at the press conference.
"We played a game every three days and almost every senior player is not here with us because of many injuries. And we have a number of young players to prepare for the future.
"The club officials made it clear before that there were refereeing errors that affected us and our progress this season.
"I don't want to make excuses. But in normal circumstances, Al Ahly can win everything next season. Good night." He added.
Also Read : ZAMALEK DECIDE TO END SEASON WITHOUT KEY PLAYERS AFTER LEAGUE TITLE
Reports stated the Al Ahly leadership would be ready to sack Soares at the end of the current campaign after mixed results since taking over from Pitso Mosimane, including a loss in the Egyptian Cup final to bitter rivals Zamalek, who also defend their league title.