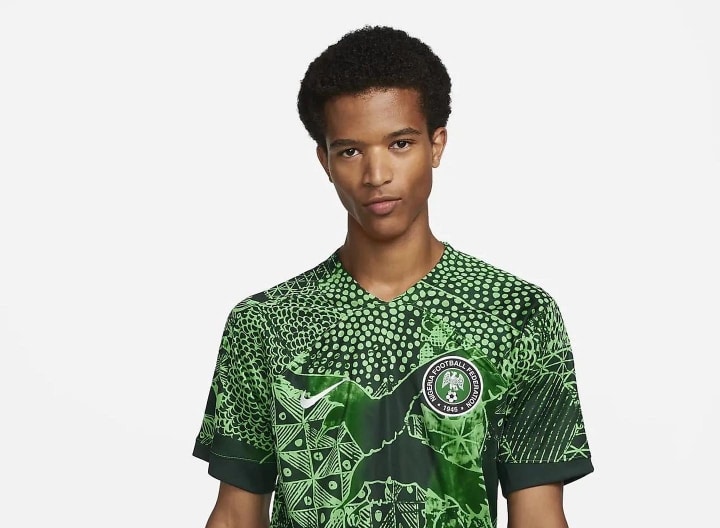 The Nigerian national teams' home and away jerseys have been released by American apparel company Nike.
On Thursday, the new uniforms were posted on the Super Eagles' verified Twitter account.
The home uniform features a V-neck, bright green patterns, an eagle on the front, the Nike logo, and the NFF insignia.
And the away kit, which is white in color, features lovely designs with a hint of green on the shoulder area, as well as the Nike logo and the NFF insignia.
In their international friendly against Algeria in September, the Super Eagles may debut their new uniform.