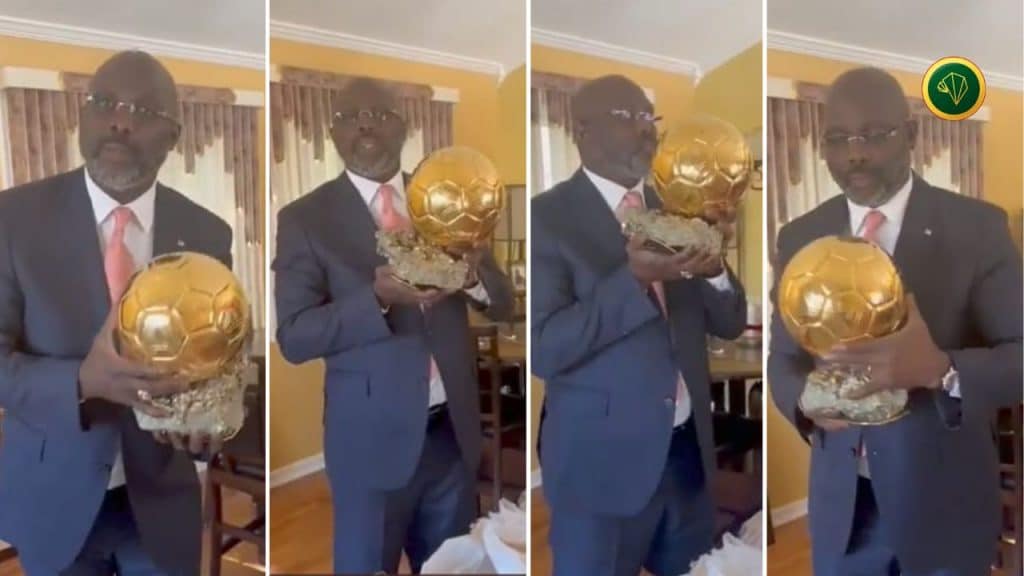 Liberia President and former AC Milan striker George Weah celebrated the Ballon d'or he won in 1995 in a short video which viral on social media on Sunday.
The former Canon de Yaoundé scorer remains to date the only African player to have won the France Football Award.
Weah beat Jürgen Klinsmann who was playing for Bayer Munich, Ajax Amsterdam's Jari Litmanen and Juventus' Alessandro Del Piero to claimed the ward in 1995 thanks to his stunning figures during the 1995/96 season.
George Weah netted 15 goals and provided 15 assists in 35 appearances across all competitions that season.
And he was crowned on December 24, the day before Christmas in Paris, France.
Read more : Ballon d'or winners list since foundation in 1956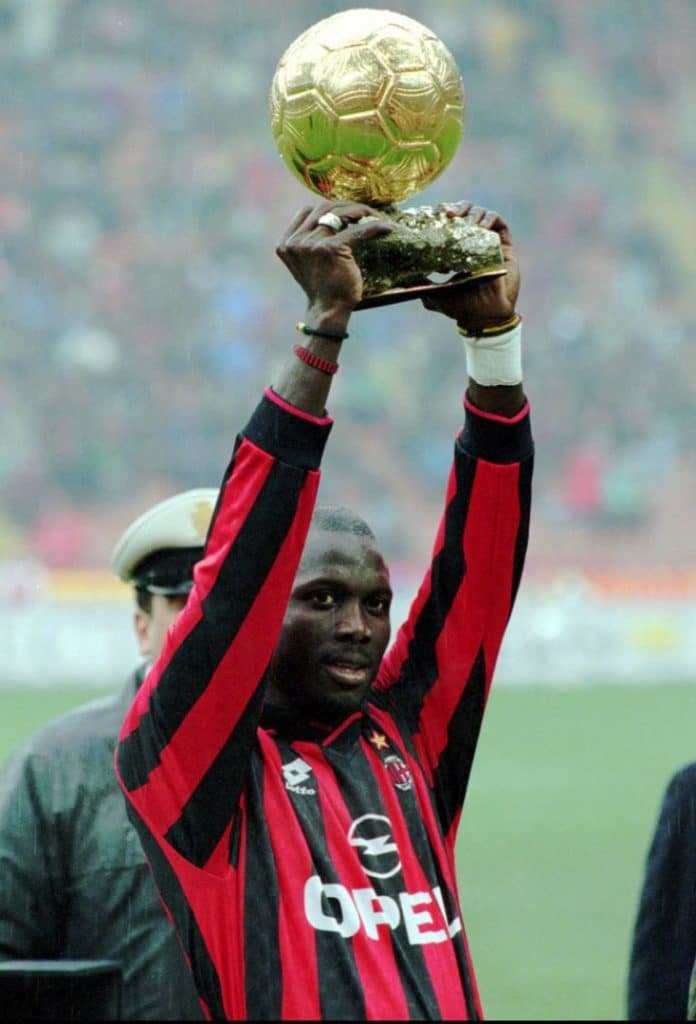 So far, many Africans players have been close to winning the highly-coveted award but they could not.
Samuel Eto'o who won the treble with Inter Milan in 2009 was expected to claim it but his former Barcelona teammates Lionel Messi won it with the former Indomitable Lions striker ending at the fifth position.
Sadio Mane is the highest-ranked African player in the Ballon d'or rankings since George Weah's triumph in 1995.
The Teranga Lion was 4th in 2019 after winning the UEFA Champions league with Liverpool.
Mohamed Salah who was 7th in 2021 believes he will win it one day. However, George Weah advised them not to be obsessed by the award.
"They shouldn't obsess over the Ballon d'Or, rather they should focus on their performances and try to improve more," the former Milan striker told Canal+ in April 2021.
"[Salah and Mane should not] put unnecessary pressure on themselves. I always worked hard to get my family out of poverty, that's how I was awarded the Ballon d'Or."
This year, Sadio Mane could be ranked 2nd and becomes the first African to get into that position since the AC Milan legend won it.