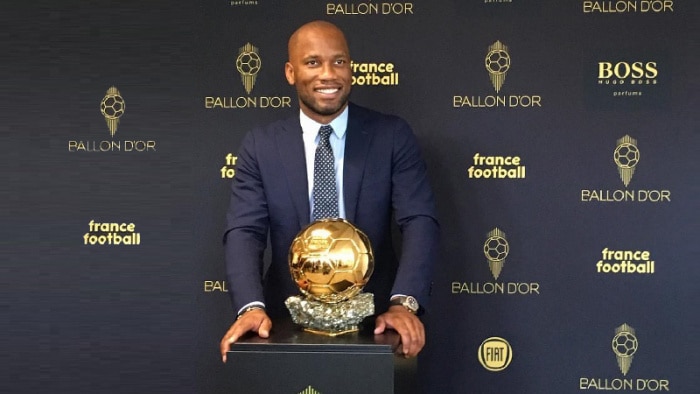 Didier Drogba will present Ballon d'or 2022 ceremony next Monday in Paris, France like he did last year when he gave the top prize to Lionel Messi.
Drogba was named Ballon d'or Ambassador by France Football a year ago and the Ivory Coast legend will continue to be the highly-coveted trophy presenter.
With the long-awaited day coming close, the Chelsea legend spoke to few media these last days concerning his feelings and of course his favourites.
Read more : Aubameyang reveals Ballon d'or 2022 winner
Unexpectedly, Didier Drogba who has his words in the 30-man shortlist revealed that he'll know this year Ballon d'or winner "only in the morning of the ceremony", he told RTL.
The journalist went on asking him where he is ranking Real Madrid star among the thirty players.
And Drogba answered that he is "one of the favourites, of course. We had to work on a list of 30 players, 30 potential winners, and I think that as the list was pruned to retain only one player. But again, I don't know who's going to win."
"I can talk about Haaland, De Bruyne, Vinicius. Who else ? I'm going to forget some and it might offend some people, but there are quite a few players who can claim this Ballon [d'or], hence the beauty of this competition (…)", Didier Drogba said concerning other favourites.
"I have a favourite, but I think saying it might be disrespectful to others as the presenter of the ceremony, I prefer to keep it to myself."