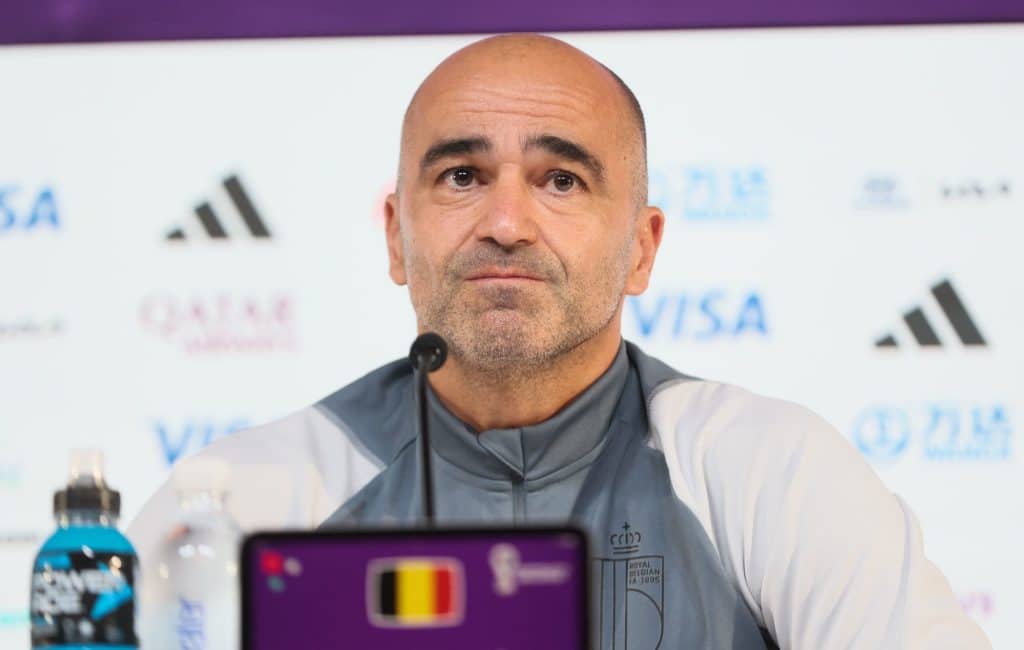 Following his team's World Cup first-round defeat, Belgium coach Roberto Martinez announced his resignation on Thursday.
He claimed he had already made up his mind to leave his six-year position and would have done so even if his team had won the tournament.
"This was my last game as coach of the national team. That's emotional," he said. "I can't go on.
"I said goodbye to the players and staff. I was going to stop anyway – whatever happened.
"Even if we had become world champions. I made that decision before the World Cup."
It brings to an end a lengthy tenure as the team's manager during which he led them to the top spot in the world rankings and third place at the 2018 World Cup in Russia.
Belgium had multiple chances to defeat Croatia and advance to the knockout rounds, but instead they were forced to settle for a 0-0 draw and third place in the pool, behind Croatia and Morocco.
It brought to a close a poor campaign in which they only managed one goal over the course of three games and garnered more media attention for alleged altercations off the field than for their on-field play.
"Today we were ourselves again," Martinez said.
"It is never easy to win a match at a World Cup.
"In that first match against Canada we won (1-0), but we weren't ourselves.
"We deservedly lost that second match against Morocco (2-0). We weren't ready.
"Today we created a lot of chances, so no, I have no regrets.
"We can leave the World Cup with our heads held high."
Martinez acknowledged that some of the team's "golden generation" may also be coming to an end, but he thinks he leaves the team with a new group of young players who can lead them forward.
"Players like (Youri) Tielemans, (Amadou) Onana, (Jeremy) Doku … the golden generation have achieved something that should excite future generations.
"That legacy lives on, and they must continue to set high standards."
The 35-year-old defender Jan Vertonghen hinted at camp tensions and claimed the team's performance in the three games was simply inadequate.
"You don't have to be 26 friends to win," he said.
"I'm very disappointed. We gave everything for Belgium, our group and our coach. But it wasn't enough. We did not lose it tonight.
"We had a lot of chances, more than in the previous matches put together, but we didn't succeed. Will I continue myself?