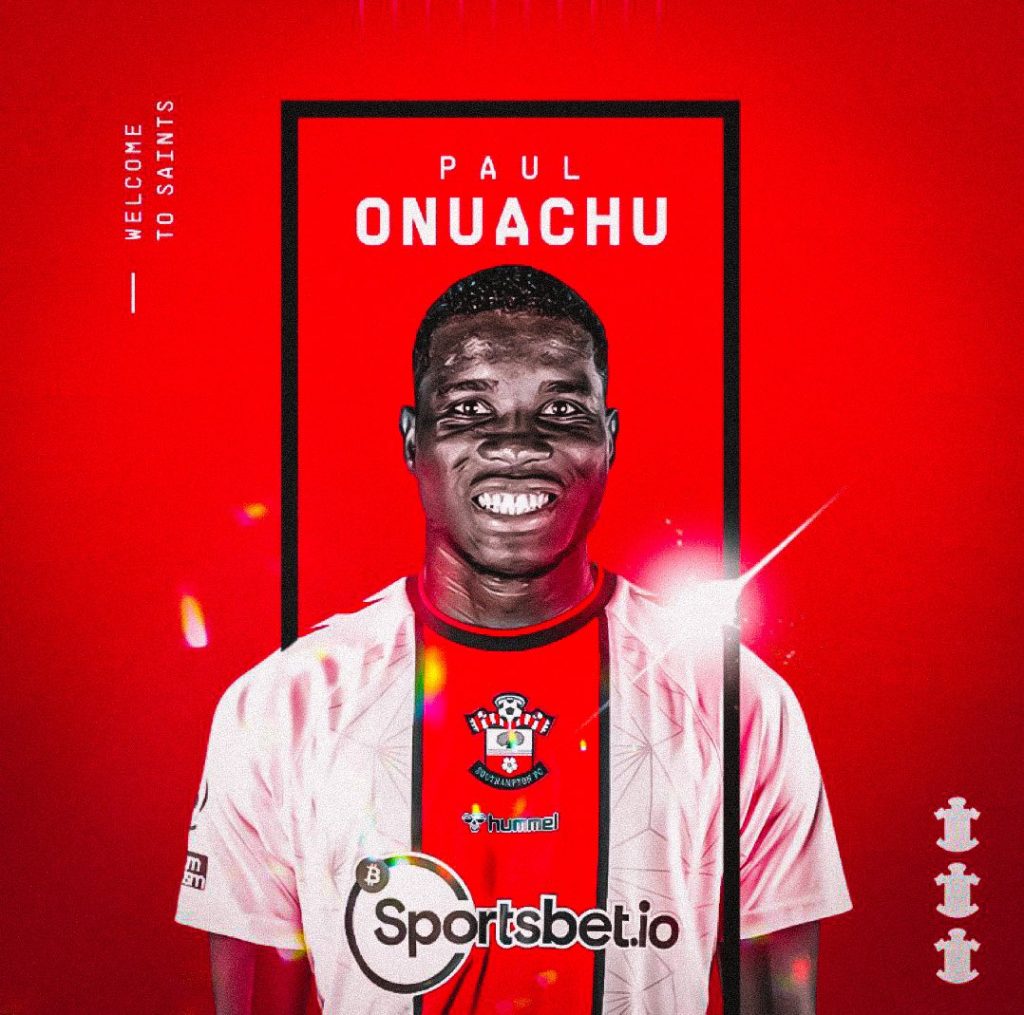 Paul Onuachu is excited to join Southampton in the Premier League following his deadline day transfer to the club.
On deadline day, the Nigerian international joined the Saints from KRC Genk of the Belgian Pro League.


"I  think it had to be now or never," Onuachu said of his dream move to England.
"I think I'm at the right age and I think I had to take this challenge and test myself, to impact my team. Hopefully we do something great together.
"It's a decision I took because coming to Southampton and playing in the Premier League, the best league in the world, I'm coming to really impact my own team – it's something big for me in my career.

"I have always followed the Premier League, watching it week in week out, seeing the games.
"It's a whole different ball game, the intensity, the duels.

"Every player dreams of playing in the Premier League, and of course I'm happy to be here.
"I think I have the physique, I have the height, I have the size. Let the battle begin.

"Of course it helps a lot, having this height. I'm in there with my height to make a difference in the box, so I think that's why God gave me this height! If I have the right balls in the box, of course you can see my height will tell.


"James (Ward-Prowse) is one of the best in the league with his service and his kick, so of course I'm happy to be coming here with someone like him.
" I think it's going to really help the team and me a lot."