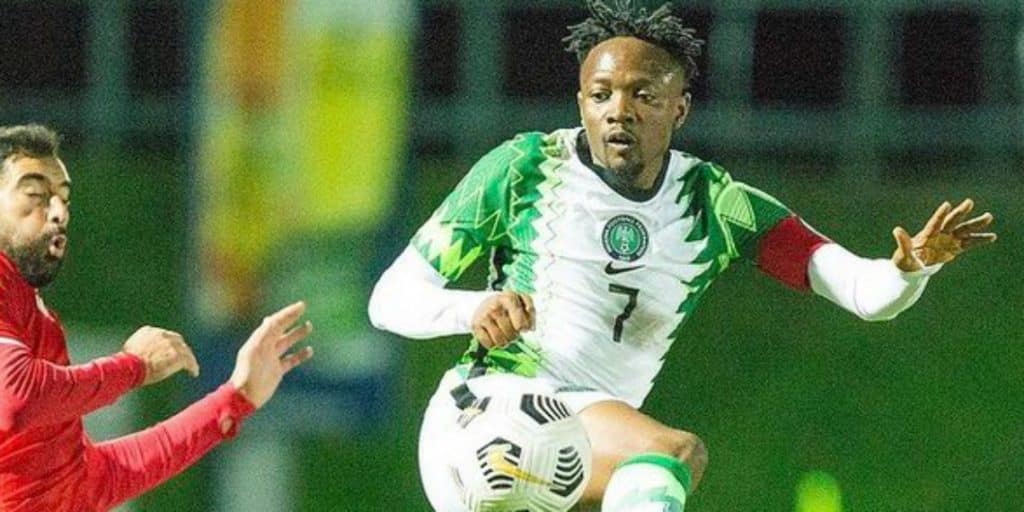 Super Eagles captain Ahmed Musa revealed the only condition which can force him to retire from the Nigerian national team as fans continuously ask him to put an end to his international career.
The 30-year old striker is now the most-capped ever Nigerian player with 108 games with the Super Eagles jersey.
While many believes the time has now come for him to stop with the national team, Musa insists that he'll continue playing as far as his body will allow him.
Read more : Ronaldo not among them – Ancelotti names three players better than Messi
The Sivasspor striker aslo said the day Super Eagles coach will not call him again, he'll say goodbye.
"I'm the one doing my job, but if my body wants me to stop, I'll stop", Musa said, as per Sportsbrief.
"I'm playing with my club and have a good contract, so why does anyone want me to resign from the national team?
"This is what I'm playing and know how to play. I give my best always when I'm called to the national team from day one and if the coach doesn't call me anymore, then that's fine."