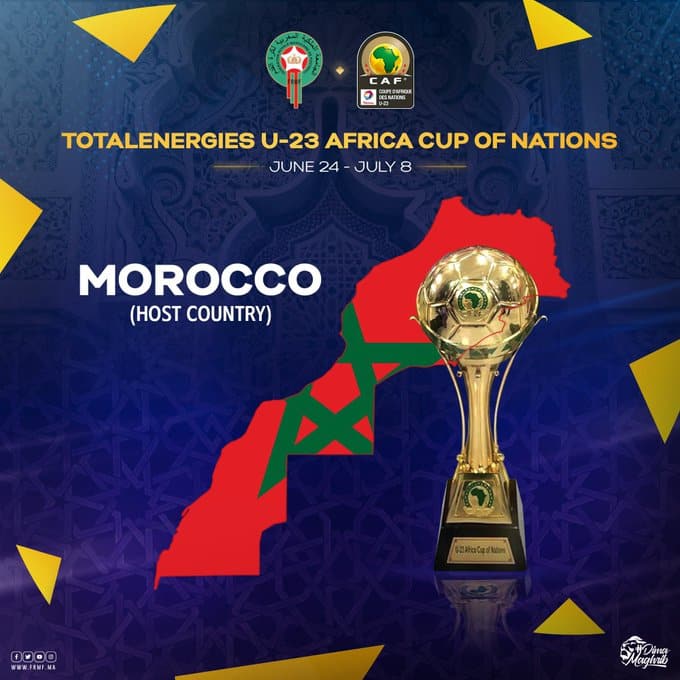 The African soccer governing body has set the date for Morocco to host the U23 African Cup of Nations.
In the final qualifying rounds, Nigeria's Olympic Eagles were defeated 2-0 on aggregate by Guinea's Junior Syli National.
Qualified teams, including Morocco, have begun preparations for the competition, which will take place from June 24 to July 8, 2023.
The competition will also serve as a qualifier for the men's football event at the Olympic Games in Paris in 2024.