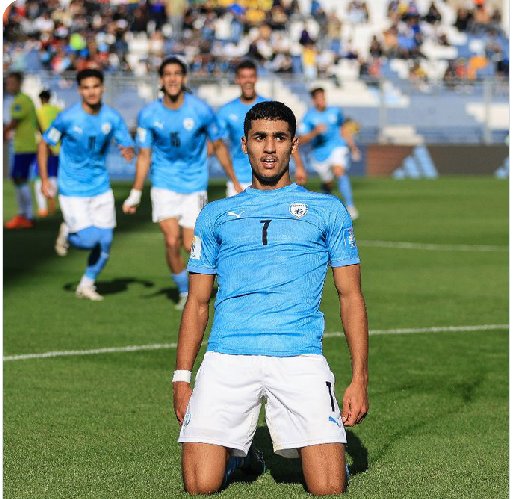 Israel became the first debutants to reach the semi-finals of a FIFA U-20 World Cup since Senegal in 2015 following a 3-2 win over Brazil.
Israel, making its FIFA U-20 World Cup debut, came from behind to upset Brazil 3-2 thanks to an incredible solo goal by Dor Turgeman.
A Seleço will now need to prepare for their return home while Israel will face the victor of the USA-Uruguay match in La Plata.
Brazil had its greatest opportunity, albeit Israel had the better of the first half.
The leg of Tomer Zarfati deflected Marquinhos' attempt from the back post after excellent play from Savio down the right.
At the start of the second half, Brazil took the lead thanks to a superb shot from Marcos Leonardo with his weaker left foot, but Anan Khalaili tied the score with the best header of the competition.
Then Kaique made an outstanding save to stop Turgeman and force overtime.
More drama and goals were scored during extra time than during a typical 90-minute game.
Matheus Nascimento restored Brazil's lead after Andrey Santos' brilliant flick set him up, but Hamza Shibli quickly equalized with a cross that he turned in at the back post.
Turgeman's unstoppable curler past Kaique at the conclusion of the first period of extra time, after he had maneuvered through Brazil's defense, proved to be the game-winner.
Israel missed two penalty attempts in an extraordinary second overtime period, but Ofir Haim's team was able to hold on and win a historic triumph.