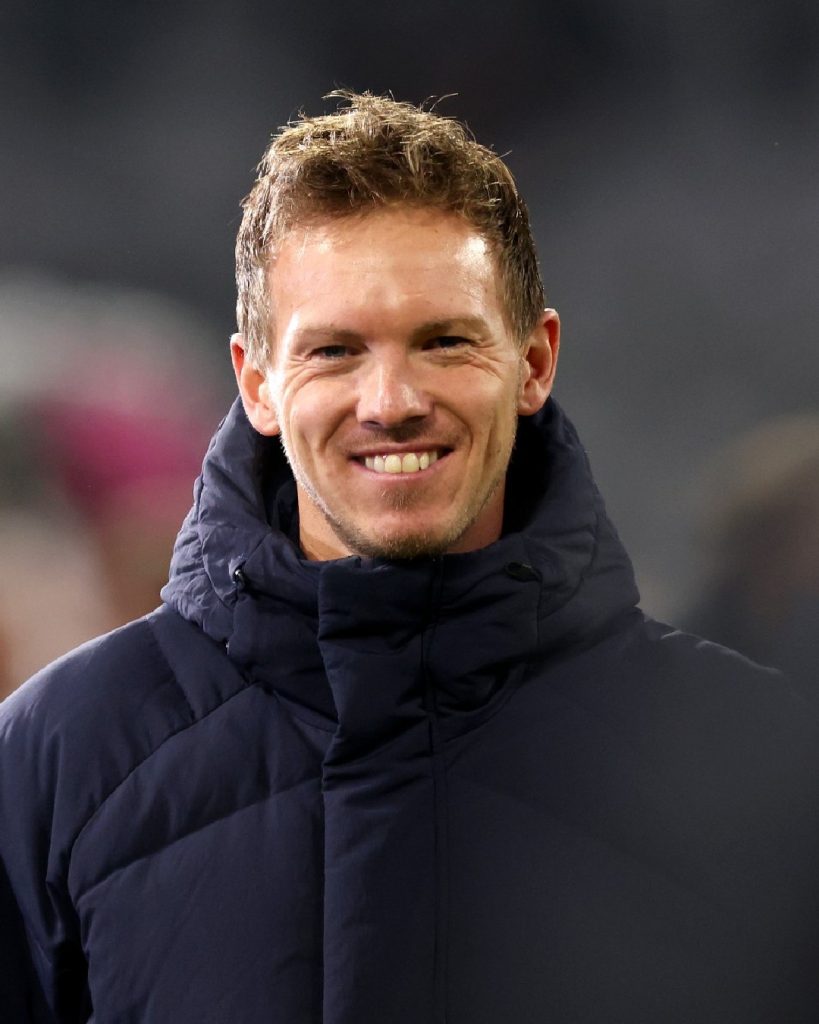 The German Football Association (DFB) announced on Friday that Julian Nagelsmann, a former manager of Bayern Munich, has been named the new head coach of Germany until next year's Euro 2024 on home soil.
Germany fired Flick earlier this month, the day after their 4-1 loss to Japan in a friendly at home, as the four-time world champions had been out of form lately.
Nagelsmann, 36, signed a deal that runs through the end of July 2024, making him the second-youngest national team coach in history. Sandro Wagner and Benjamin Glueck will serve as his assistants.
"The target is next summer and the Euros, that is a great challenge for me," Nagelsmann told a press conference.

"We take it on with a lot of responsibility. A whole nation behind us and we want to excite them with great football."

"We want to play football with a specific idea. But we also demand attractive football, not just based on results," he added. "A Euro at home with the whole nation behind you. That's is our aim."

After a little more than 1.5 years in charge, Bayern fired the 36-year-old Nagelsmann in March.
In 2021, he succeeded Flick at Bayern as well. While he was in charge, they won the league, but they fell short in Europe.
Nagelsmann, who quit playing football at the age of 20 due to a string of ailments, began his coaching career in 2016 with Hoffenheim before transferring to RB Leipzig, another Bundesliga team, in 2019.
Nagelsmann, who enjoys fast-paced, offensive football with strong pressing and quick transitions, became the youngest (28) head coach in the history of the Bundesliga when he took charge at Hoffenheim.
Next month, when Germany visits the United States to play against the United States and Mexico, he made a guarantee to the supporters that they will see his team's playing style in action.

"How that will look, we hope to see it from the next international matches," he said.

With support for the national team at an all-time low after Flick's unsuccessful two years in charge, Nagelsmann has his work cut out for him.
In their last 17 matches, his squad has only earned four victories, and they were also eliminated from the World Cup's group stage the previous year.
Germany, who won the World Cup in 2014, has now lost in the first round of the World Cup twice in a row.
The four-time world and three-time European champions are in a race against time to assemble a team that is ready for fight in time for the Euros, which will be held on home soil for the first time since the 2006 World Cup.
The event will take place in less than nine months.

"We are very happy to have won him for us because I believe we have a strong and convincing solution for our senior team," DFB President Bernd Neuendorf said.

"Now we look ahead and our full focus is on the Euro.
" We are confident that Julian will go with a lot of motivation and excitement into this task."