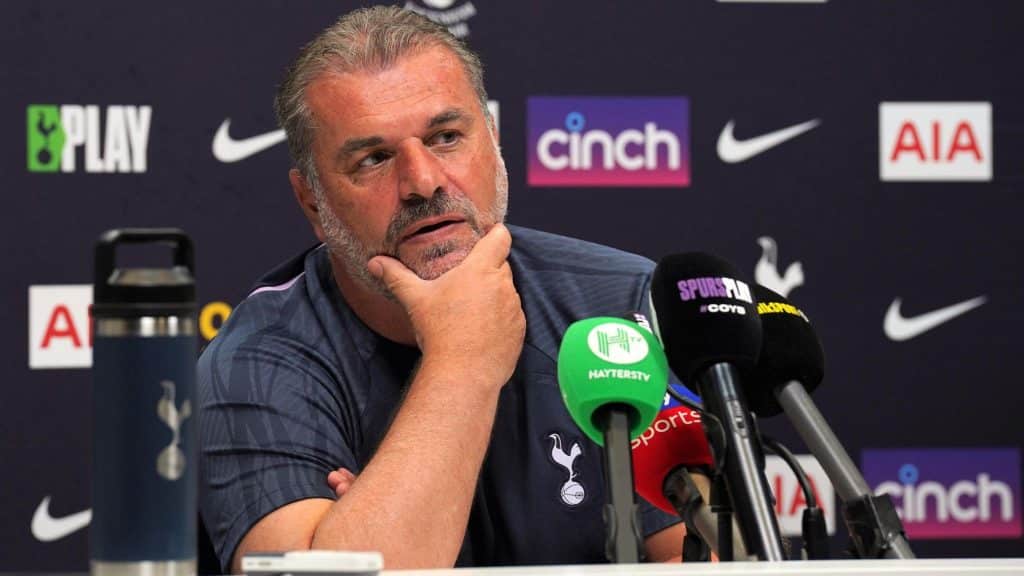 Ange Postecoglou, the manager of Tottenham Hotspur, claimed he already gets a sense of how crucial the North London derby against Arsenal will be from the fans as they want to maintain their momentum after a strong start to the season.
With five straight victories in the Premier League, both Arsenal and Spurs enter the London derby with 13 points, with Postecoglou's team second on goal differential and their bitter rivals in fourth.
It is the best start to a top-flight season for Spurs in 57 years.
Postecoglou is also aware that Arsenal won both at home and away last season, despite the fact that they have not won at the Emirates in the league in 13 years.
"People have given me an indication of how they feel about this game and that's great.
" I've been involved in derbies and one pretty significant one (the Old Firm derby with Celtic)," Postecoglou told reporters on Friday.

"You understand what it means to supporters of both clubs, the significance in terms of the general mood around the place.

"They are a very, very good football side, they had an outstanding season last year and they've strengthened this year.
"You can see there is a real belief within them. Playing them at their place is going to be a hell of a challenge for us."

Form has rarely been a deciding factor in North London derbies in the past, but Postecoglou suggested that experience might be important with several new players about to experience the intense rivalry for the first time.

"We have quite a few that haven't played in this fixture. It's not just that it's a derby and it's away from home, but it's the challenge of overcoming a strong opponent as well," he added.

"As much as you want to talk about it, it's the experience that makes you grow. In these fixtures, you allow the players to go out there and hopefully try and get them to express themselves in the best possible way.

"I don't want to put too many restrictions or try and guide them too much as to what to expect."
Spurs will be without the all-time leading scorer in the derby after selling Harry Kane to Bayern Munich, but Postecoglou claimed that the team has succeeded thus far in replacing the "greatest player" of the organisation.

"There's a risk of feeling that void right from the start. That's the reality of it. It is a fairly significant figure on and off the field," he said.

"But we tried to, as a collective, focus on the road ahead, the kind of team we want to be.

"I've been really pleased with the way the lads have tackled the task of us being a real attacking threat from all areas of our game and so that people don't see a glaring gap there."