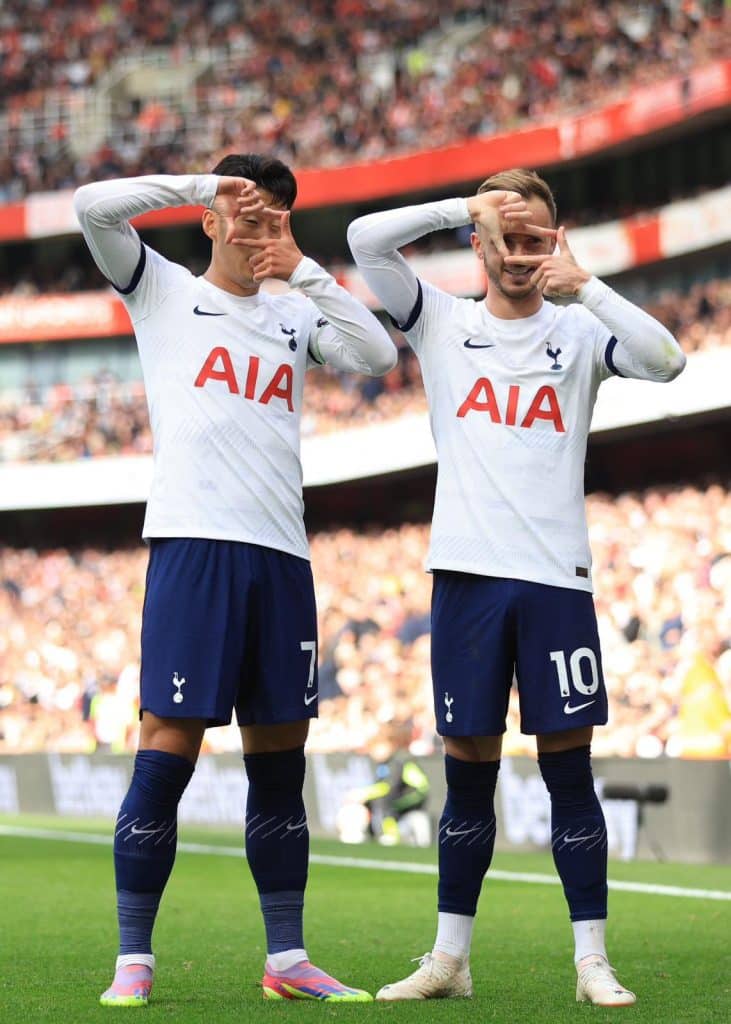 Son Heung-min, the captain of Tottenham Hotspur, stepped up in Harry Kane's absence with a brace to earn his team a 2-2 draw against Arsenal in the Premier League on Sunday as the visitors twice came from behind in a thrilling derby.
After 26 minutes, Arsenal took the lead on Cristian Romero's own goal, but as the visitors started to gain control of the game, Son levelled with a skillful finish just before halftime.
The unfortunate Romero subsequently gave up a penalty, which Bukayo Saka converted in the 54th minute.
However, Son immediately responded to Jorginho's error as an Arsenal substitution, saving his team once more.
Both teams had opportunities to win all three points, with Tottenham's Son coming very close to a hat-trick and Saka's attempt being saved.
Even though Tottenham's substitute Richarlison nearly won it with a shot that was deflected wide in the last seconds of stoppage time, the teams could not be separated.
With 14 points from six games and both teams remaining unbeaten in the league this season, a draw was just about the appropriate outcome, even if both teams fell in the standings.
Tottenham is in fourth place, one goal ahead of Arsenal in fifth. With 18 points, Manchester City is in first place, followed by Liverpool (16) and Brighton and Hove Albion (15).
Ange Postecoglou, Tottenham's new manager, has changed the atmosphere at the team since they finished eighth last season, dropping them behind Arsenal for the first time since 2016.
The ultimate test for a new-look Tottenham, however, who were unable to call upon Kane for the derby for the first time since 2014, was always going to be Sunday at their bitter rivals.