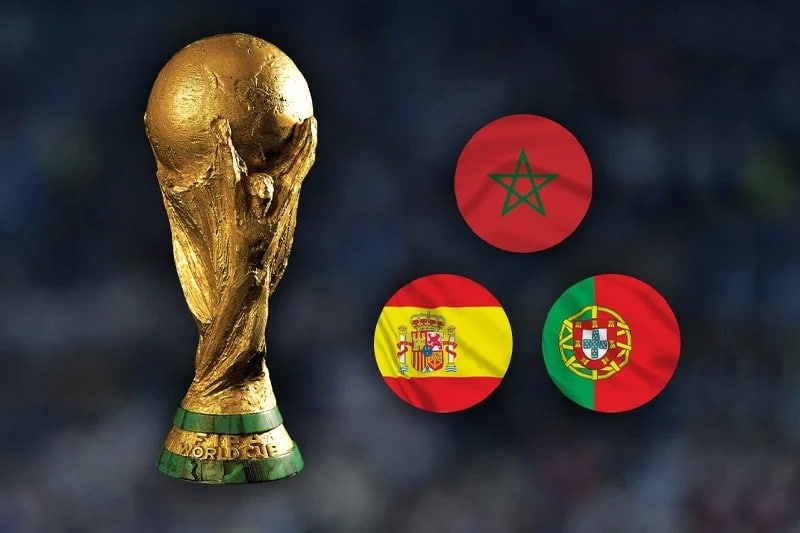 FIFA has just announced the host countries of 2030 World Cup and Morocco, Spain and Portugal's candidacy is the one which has been chosen by the football governing body.
Morocco will be the second African country after South Africa in 2010 to host the global tournament even though it will be only some matches.
Cristiano Ronaldo's Portugal and Spain are the other countries in this joint bid.
"FIFA World Cup in 2030 set to unite the world in unique global celebration. Morocco, Portugal and Spain joint bid is the sole candidate to host FIFA World Cup 2030", FIFA statement reads.
However, it is also stated that Argentina, Paraguay and Uruguay will host each a game of the competition to mark it's centenary.
Read more : Paul Scholes 3 man United players to blame after Galatasaray loss
Speaking after the videoconference held with all the confederations, FIFA President Gianni Infantino said : "The FIFA Council, representing the entire world of football, unanimously agreed to celebrate the centenary of the FIFA World Cup, whose first edition was played in Uruguay in 1930, in the most appropriate way. As a result, a celebration will take place in South America and three South American countries – Uruguay, Argentina and Paraguay – will organise one match each of the FIFA World Cup 2030. The first of these three matches will of course be played at the stadium where it all began, in Montevideo's mythical Estádio Centenário, precisely to celebrate the centenary edition of the FIFA World Cup."
"The FIFA Council also agreed unanimously that the only bid to host the FIFA World Cup 2030 will be the joint bid of Morocco, Portugal and Spain.
"Two continents – Africa and Europe – united not only in a celebration of football but also in providing unique social and cultural cohesion. What a great message of peace, tolerance and inclusion. "In 2030, we will have a unique global footprint, three continents – Africa, Europe and South America – six countries – Argentina, Morocco, Paraguay, Portugal, Spain and Uruguay – welcoming and uniting the world while celebrating together the beautiful game, the centenary and the FIFA World Cup," the FIFA President concluded.