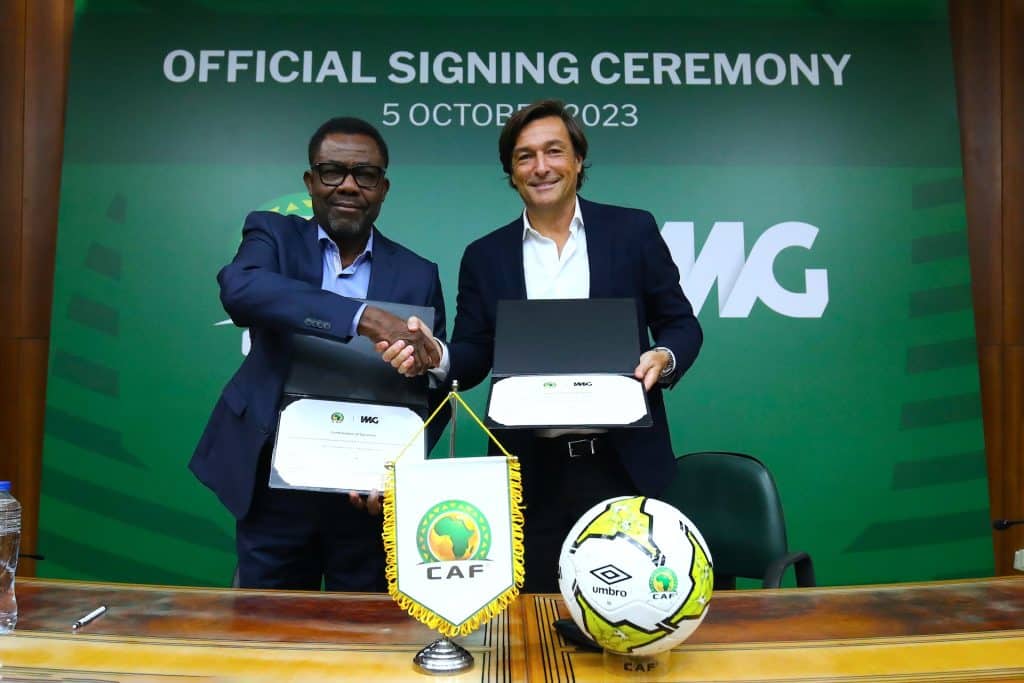 The Confederation of African Football (CAF) and IMG have concluded an agreement making IMG the global sponsorship agency of CAF until 2025.
The scope of the agreement between CAF and IMG includes the
TotalEnergies CAF Africa Cup of Nations (\AFCON) Côte d'Ivoire 2023 and the CAF AFCON Morocco 2025 competitions. The Africa Cup of Nations is undoubtedly the biggest event on the African Continent and amongst the football competitions with the highest viewership in Africa and globally.
Under this agreement, IMG will also deliver new sponsorship opportunities for the following CAF Competitions: CAF Champions League, CAF African Nations Championship, CAF Confederation Cup, CAF Super Cup, CAF Women's AFCON and CAF Women Champions League. IMG will also provide marketing intelligence, data analysis, and consultancy services to support CAF in the development of its new commercial sponsorship strategy.
Read Also: APR, Rayon Sports shift focus to domestic league after CAF exit
CAF President Dr Patrice Motsepe said: "One of CAF's main objectives is to ensure that CAF Competitions and African Football are amongst the best in the World. IMG is a global agency with vast experience in obtaining sponsorship and partnership opportunities and will contribute to increasing the revenues and the viewership of CAF's Competitions on the African Continent and globally. We are very happy with the agreement concluded between CAF and IMG."
Adolfo Bara, Senior Vice-President & Managing Director of Football Events at IMG stated: "Following Morocco's historic performances at the FIFA World Cup in Qatar last year, which captured the heart and imagination of fans around the world, global interest in African football has never been higher. We look forward to building on that incredible momentum by leveraging IMG's extensive global sales network and regional expertise, to develop more strategic sponsorship opportunities for the next generation of African football."