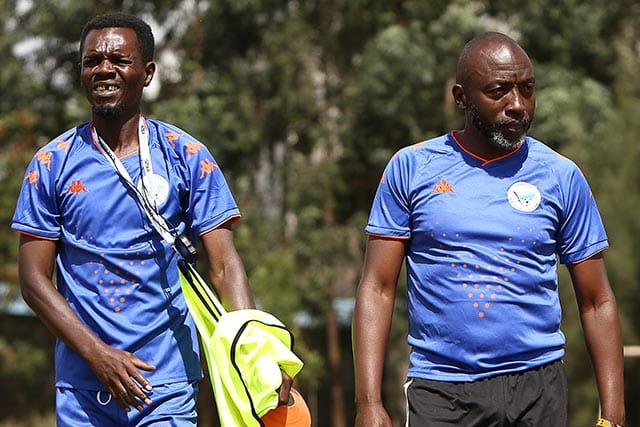 Sofapaka FC have bolstered its technical bench after acquiring the services of Francis Xavier as the new assistant coach to Ezekiel Akwana.
The veteran midfielder joins Batoto ba Mungu from National Super League (NSL) Mara Sugar. Xavier who has previously served as team manager of AFC Leopards says he is proud to join the 2009 Kenyan Premier League champions and will work with the rest of the technical staff to ensure the team wins its upcoming matches and finish the league at a favorable spot.
"First I want to thank the Sofapaka President Elly Kalekwa together with the rest of the management for giving me this opportunity to work with the former champions. I am elated to have joined a team with such a rich history in the country," Xavier told the club's official website.
"Yes, it was a tough decision to make but I have never been the one to shy away from a new challenge. As a coach, I wanted to grow hence the decision to join a premier league club as an assistant. Akwana is a personal friend to me and we have worked together before. I have confidence that our combination will see the team continue posting positive results in the upcoming fixtures."
The former team manager at AFC Leopards stated that his task would be getting the team out of the relegation area. "I know most coaches don't like to join a team during these difficult times but for me, I believe this is the time to prove what someone is made of. We have to train and prepare the team in order for them to start winning all their upcoming games. If the team plays according to the coaches' script after our next four to five games we will be out of the danger zone."
Sofapaka currently lies at the bottom of the 18-team log with four points from seven matches.