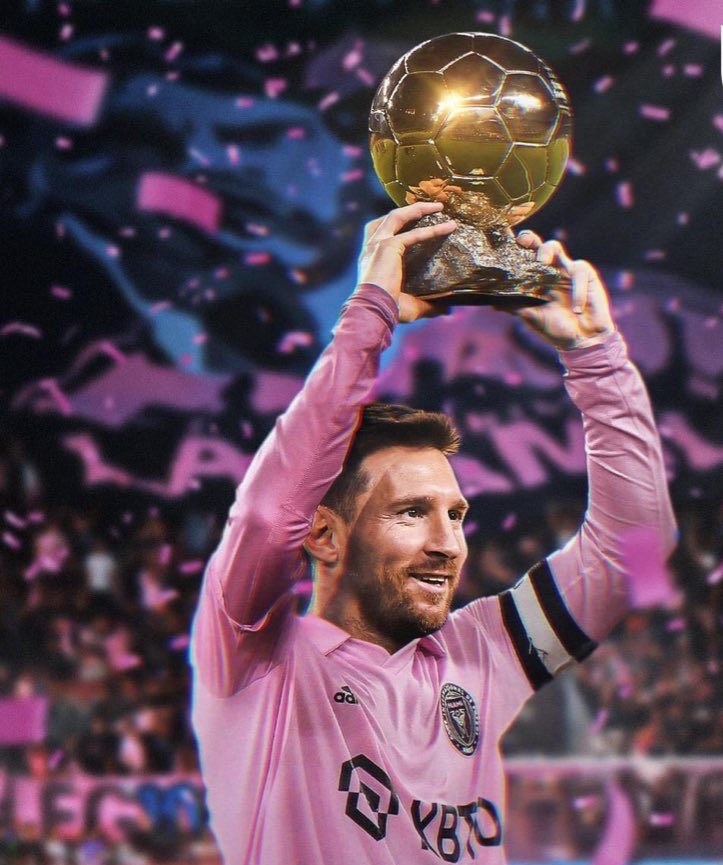 Inter Miami saluted Argentine star Lionel Messi's eighth Ballon d'Or on Friday, but their friendly match to mark the achievement ended in a 2-1 loss to MLS rivals New York City FC.
The defeat, in a match between two teams long out of the MLS championship running, was just a footnote on a celebratory night that began with Messi offering his thanks to fans for the welcome he'd received in Florida.
Fans, many of them shouting "Messi! Messi!" in unison, nearly filled the DRV PNK stadium — despite the fact that the club's MLS season ended last month. "Thank you for being here, for this beautiful tribute," Messi said after raising the trophy he'd collected in Paris last month. "I have been here for a short time, but it seems like a lot of time, adding: "I want to thank all the people of Miami, not only those who are here, but in the city in general, for the treatment I and my family have received during this time. They showed me a lot of affection, they made me feel at home."
The 36-year-old superstar received a rapturous welcome when he arrived at Inter Miami in July and powered the struggling franchise to the Leagues Cup title in a tournament with MLS and Mexican league clubs in August.